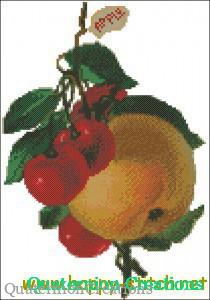 A nice piece for someone looking for Victorian decorative art cross stitch patterns. This chart is made from a nice vintage picture of an apple with red cherries, like the peony on previous week. Many thanks to maestro Giacomo Puccini and "La Boheme" for providing proper creative atmosphere 🙂
This chart is free to download (use the link under the picture), but I would recommend it only for experienced stitchers.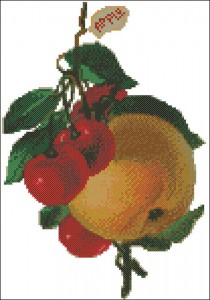 > Download Vintage apple and cherries cross stitch chart
Stitch count: 101W x 147H
Colors: 20
Tip! Looking for red cross stitch charts? Look for the tag "red" in the sidebar menu.