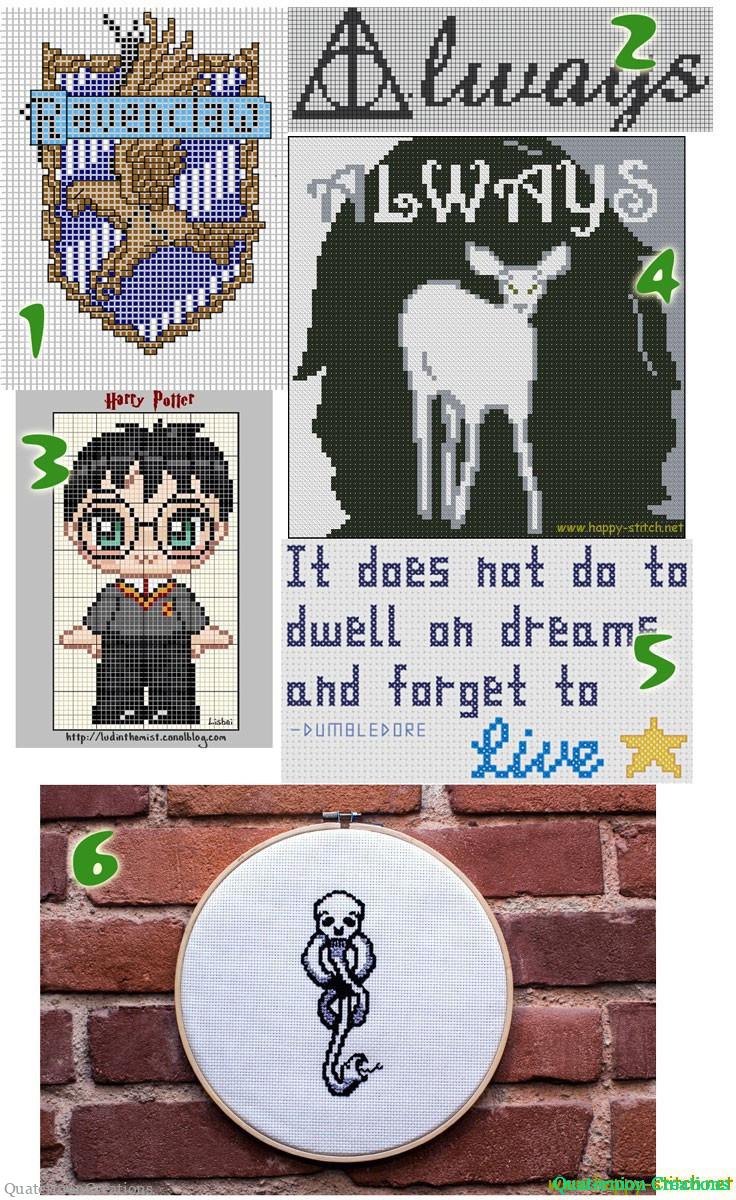 For you, my fellow Harry Potter fans – a pick of several beautiful and free cross stitch patterns. Be sure to check links #1 and #3, there are many more HP patterns by the same authors on their websites and blogs.
Pick of the week: There's something about Harry… Potter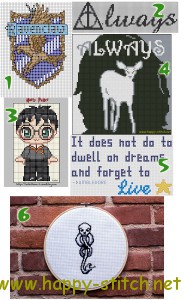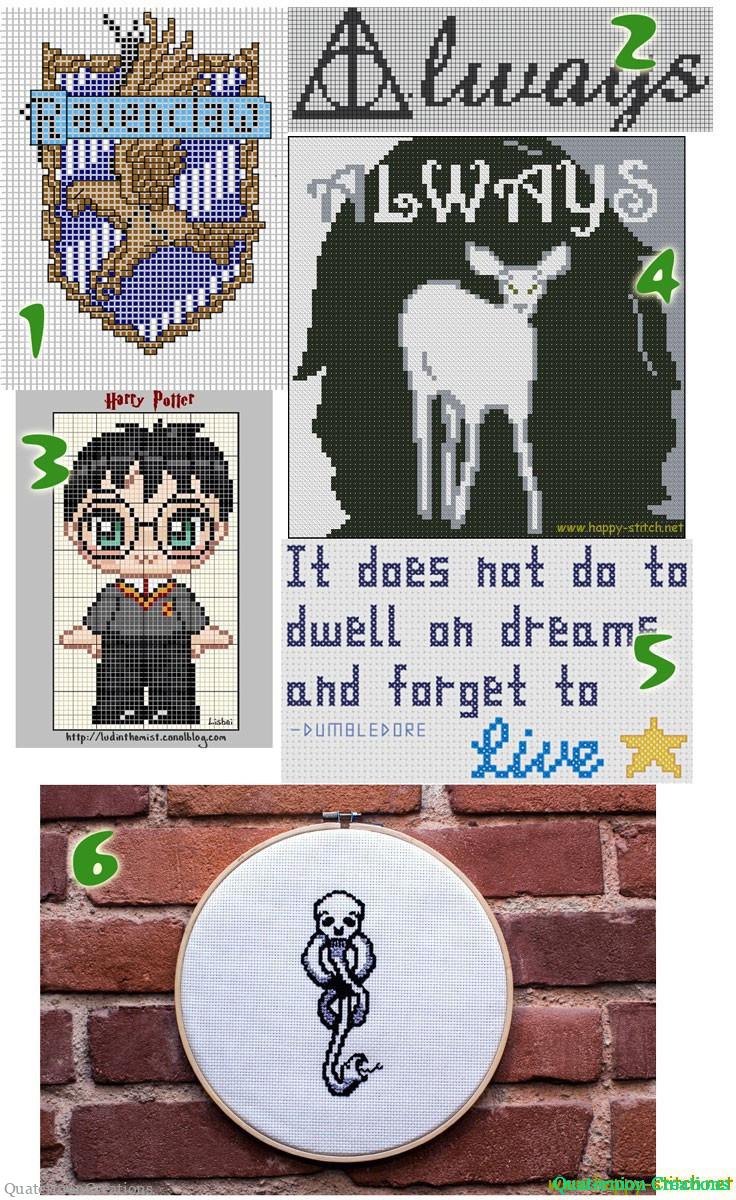 Links and authors

1 — Ravenclaw shield (emblem) by ronjaliek.deviantart.com
2 — Always (bracelet or bookmark) on braceletbook.com
3 — Cute Harry (and more) by Hazelfarm
4 — Always
5 — It does not do.. by anneshandspun.blogspot.com
6 — Death Eater Mark from hpwishlist.warnerbros.com
Enjoy!