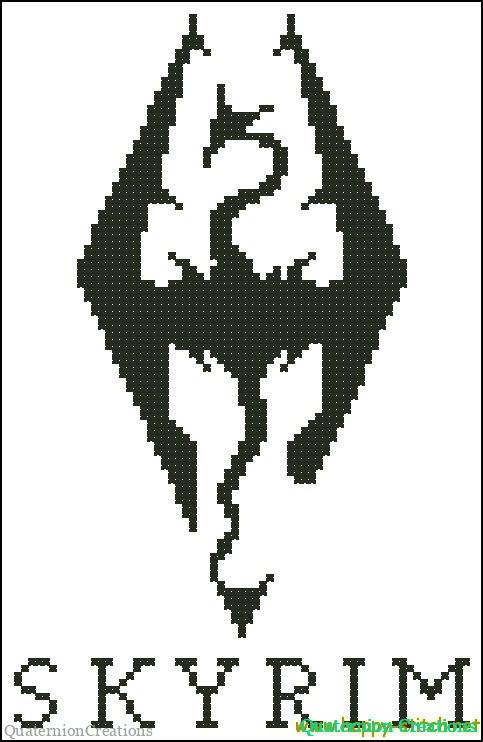 For all my nerdy readers and friends, here is a pattern I promised to make a loooong time ago. It is a adaptation of the logo of Skyrim, an amazing game by Bethesda softworks. I had a lot of fun hours, wathing my husband play it (and interfering all the time 😉 ).
This pattern is in black color only, but if you would like a rendition of the classical logo, just give me a shout in comments 🙂
Skyrim logo cross stitch pattern
Pattern size: 65 x 102 stitches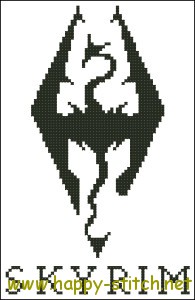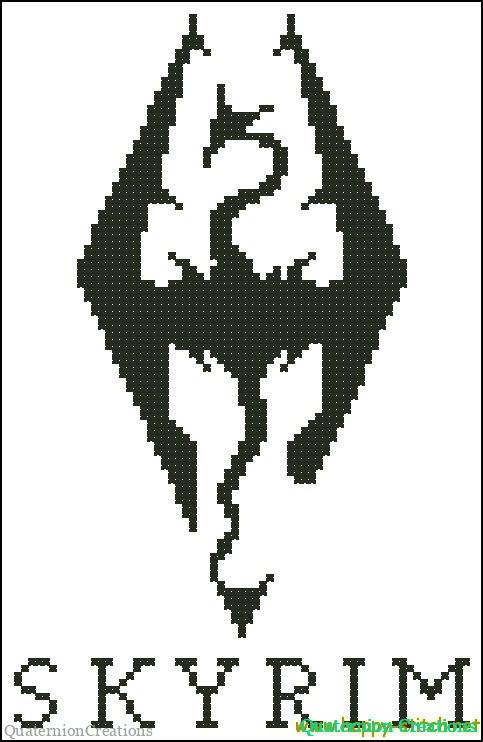 Download free Skyrim logo cross stitch pattern
Try stitching this pattern in grey (closer to original logo) or in multicolor.
Enjoy your stitching!