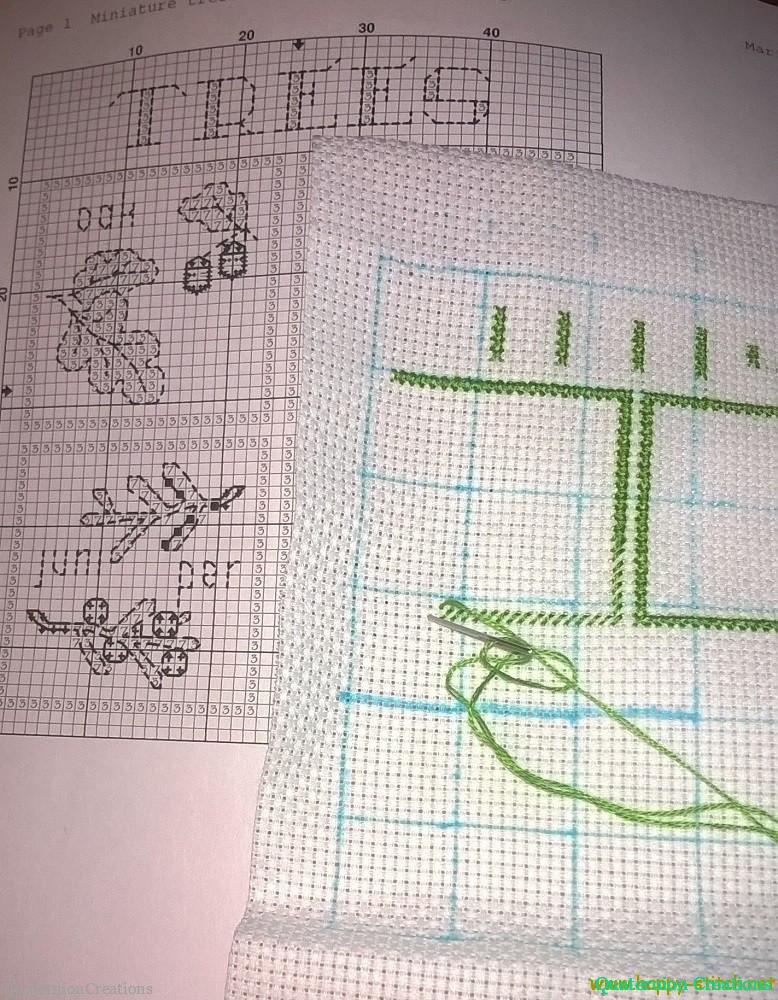 Good news at last! Last week I finally completed the Vault dwellers couple for my sister. And it would be a post of pride if I hadn't forgotten to make a photo 🙂 But I did, and as for now the finished work is being framed (not in detective stories kind of way) – so no photos until next week. Anyway, the whole picture looks great and I really hope that Katie will like it as much as I did 🙂
So this week I started something new. This is a pattern with different types of trees that I designed for my Etsy shop. Somehow I decided to stitch it first and post on Etsy after – no idea why. It is very small and I hope to use it for a postcard.
Progress so far: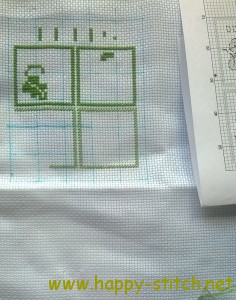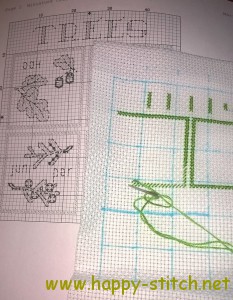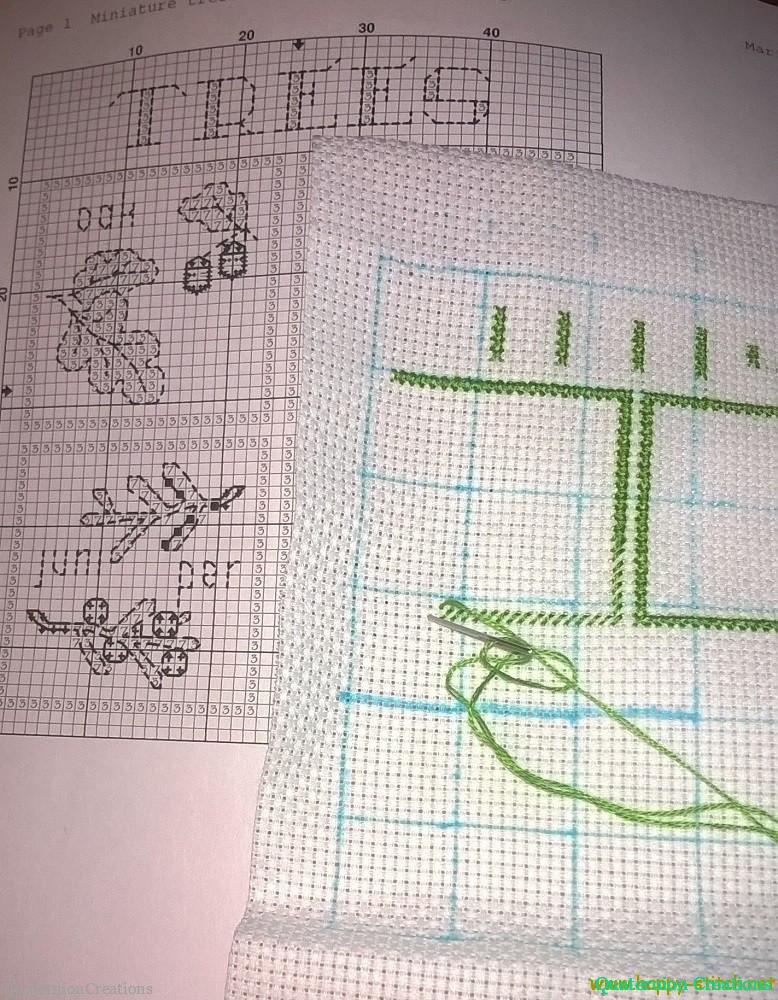 Another thing I have been working on is this fellow: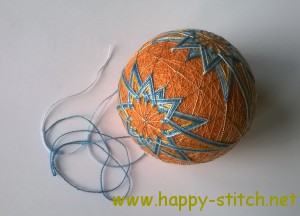 I started it for the tutorial on how to make a temari with such pattern (end of July!), but there is still one unfinished star and some possible decorations left.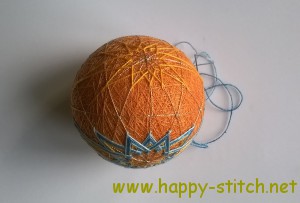 How is your progress? What are you working on right now?