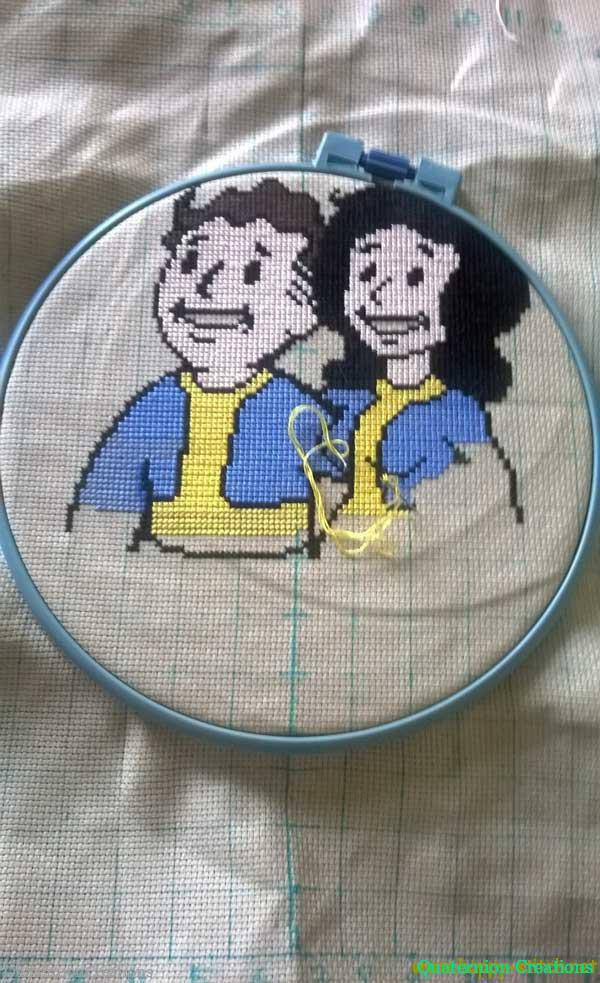 I'm constantly moving on with the project for my sister's wedding and still hope to make it on time. Remember last week I started out only with a marked canvas? Here is the most recent photo: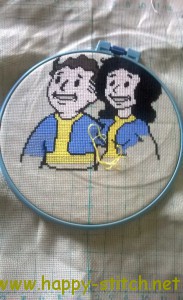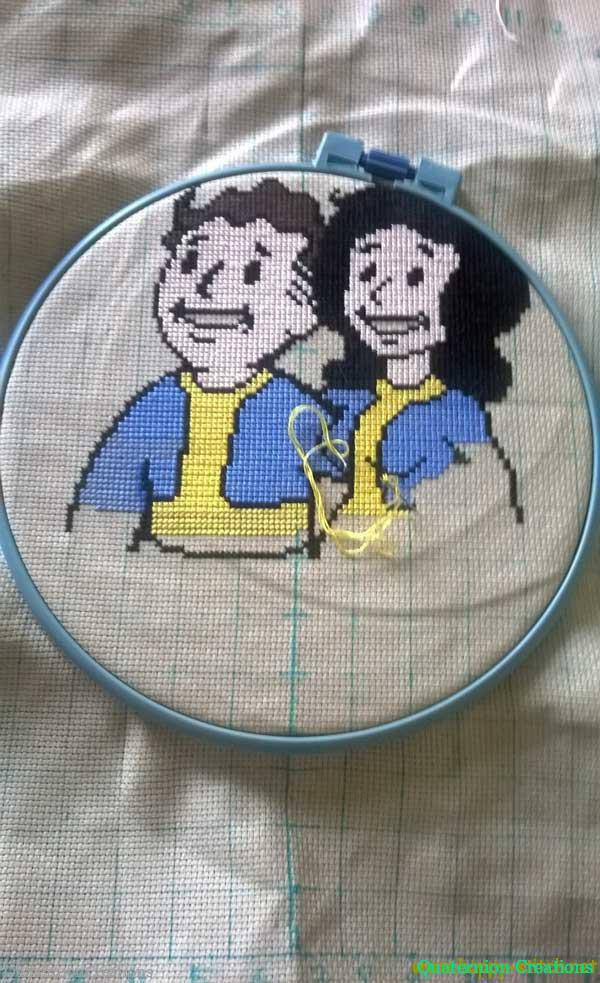 I bet @Kelsey can already see who it is going to be 🙂
And here are some photos of how I moved on: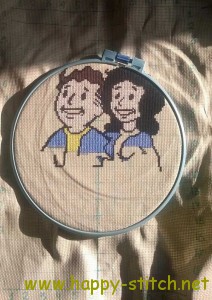 Almost out of black thread after finishing the girl's hair…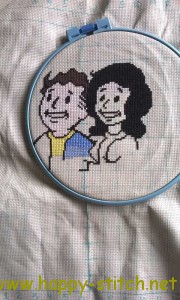 My first Internet connection was through a modem, and I can still remember that feeling when a big photo was slowly loading on your page, pixal by pixel. My progress with that project keeps reminding me of these loading pictures…
Have a great weekend, everyone!