Today I'm adding to the collection of ethnic inspired cross-stitch charts. As an ages-old symbol of eternity the snake on this pattern is biting its tail.
You can stitch this chart with yarn to make a cushion or with cotton DMC thread to make a small ornament.
See also the previous charts in this collection: the Lizard and the Turtle.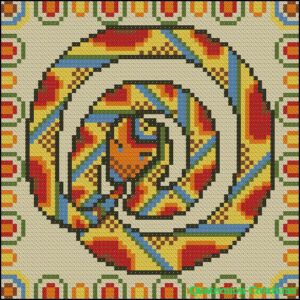 ! Download free Ethnic snake cross stitch design
Is there any other animal you wish to see in this collection?