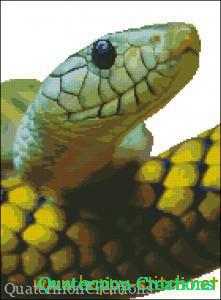 A nice realistic green snake on this cross stitch pattern is based on a photo from the web. It is the second snake dedicated to the coming Year of the Snake (see also the cartoon snake in the previous post). The pattern is moderately big and uses 25 different colors.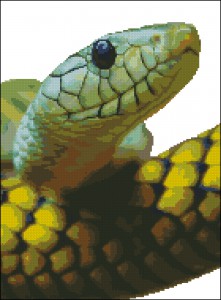 > Download photorealistic snake cross stitch chart
Stitch count: 140w x 176h
Colors: 25
I detected some issues with the symbols encoding in the detailed information (doc). If you notice something like that, please let me know using the comment form below.