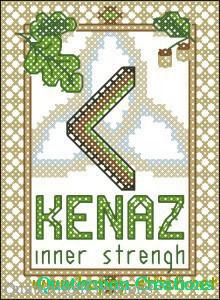 How about some rune magic? Here is the first cross stitch pattern in the norse runic series. Today's rune is Kenaz (the Torch) – one of the Fire Runes, the symbol of the fire that turns clay into ceramics and darkness into light.
Kenaz is good for artists, musicians, and scientists. To emphasize the strength of the rune there are oak leaves and acorns above it.
Free for a limited time only – until Jan, 2020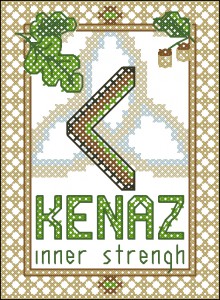 Chart size: 36*49 stitches, 7 colors.