This pattern was inspired by a church in Rostov the Great – one of Russia's small towns with long history. The church of the Savior on the Sands was build in 17th century and is a good example of Russian architecture of the period. I think that the chaste white walls of this church give a great impression of old Russian culture. They say that on the inside the church is decorated with beautiful paintings, but unfortunately tourists are not allowed in.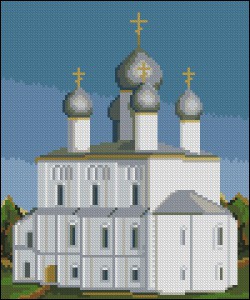 > Download The Savior on the Sands church pattern

Stitch count: 100w X 120h Stitches
Colors: 19 colors
An alteration to the original design: the pattern of the church with a golden autumn birch tree in the foreground.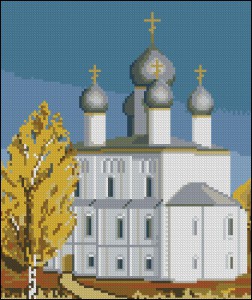 > Download The Savior on the Sands church in autumn pattern
Stitch count:105w X 125h Stitches
Colors: 18 colors
Enjoy!
I really appreciate any feedback from you. Please leave a comment!