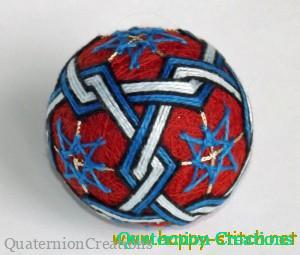 Intersection of the squares, made with masu stitches, form the Mitsubishi pattern ("three diamonds"). This pattern is said to be very masculine, which is indeed proved by my husband, who likes this ball more than my beloved intricate chrysanthemum designs (though the latter took much longer to stitch and were quite a pain).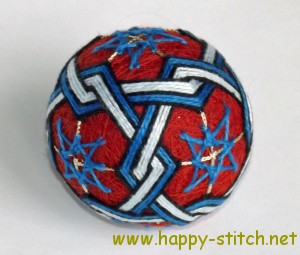 Пересечение синих квадратов на этом шарике складывается в очень традиционный узор, которых называется по-автомобильному "мицубиси", что означает "три звезды". Этот узор считается мужским (в отличие от хризантем, которые, наоборот – классический женский рисунок).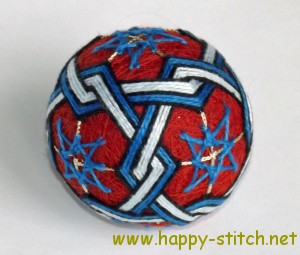 Разметка: S4 с центральной линией-оби.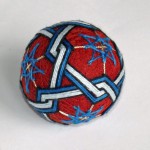 А в качестве небольшого бонуса, фото моей коробки счастья, где я храню все уже сделанные шарики.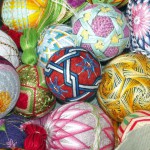 Division: S4 with an obi.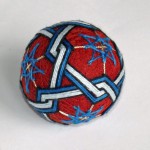 As a bonus – photo of my Wonder Box with all temari balls I made.