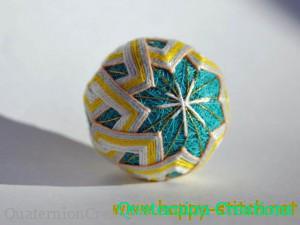 Today I present one of my old temari works: a blue ball with interwoven diamonds.
This design is made on a Simple 16 division (S16) with masu stitches.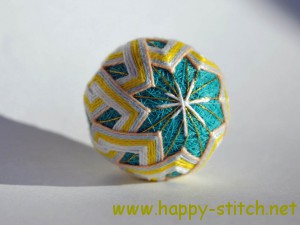 Сегодняшний тэмари – довольно давно сделанный мной простой шарик с переплетающимися ромбами на голубом фоне.
Узор этого тэмари сделан "квадратами" (masu) на простой разметке на 16 секторов (S16).