Just a photo from last years' Christmas, when I used some of my temari balls as decorations.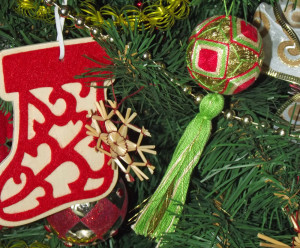 Though it's not the way they are intended to be used, I am always looking for some practical implementations of my crafts. As for now, I tried temari in earrings (the masterpiece I am proud of!) and curtain holders.
What do you do with your temari balls?Фотография с прошлого Нового Года, когда я использовала часть своих тэмари как ёлочные украшения. Кстати, шарик с фото был сделан специально именно для этой цели.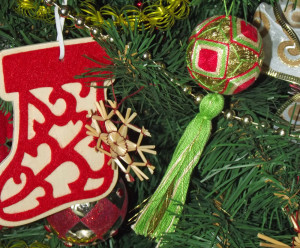 Да, я знаю, что по японской традиции тэмари должны служить только для красоты. Но по своему характеру не могу не искать для сделанных шариков практического применения. Самое лучшее, что мне пока удалось сделать – это серёжки с тэмари.
А вы используете для чего-нибудь свои тэмари? Для чего?