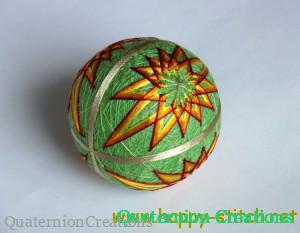 I picked the idea for this mari from my summer workshop sensei. The design is a very simple modified kiku pattern with kiku "petals" varying in length.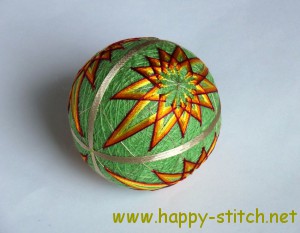 This is the first temari I embroidered in thin satin thread, which was quite a challenge in itself. Anyway the result was worth it! More images: Идею этого шарика я почерпнула у замечательной Ларисы, которая вела летний мастер-класс по тэмари в Японском фонде. На самом деле, шарик вышит классическим узором "кику" (хризантема), только лепестки различаются по длине.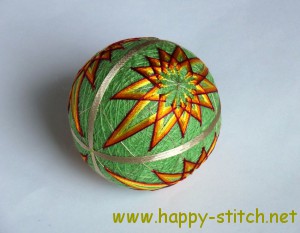 Это первый шарик, который я вышила не "Ирисом" а тонкими гладкими нитками. Мне кажется, результат того стоил 🙂 Еще фотографии:
Watch out for cats!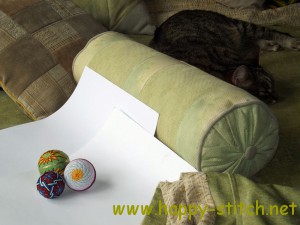 Division: Modified S8
Осторожно: кот!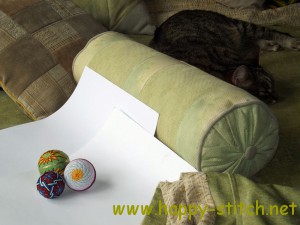 Разметка: дополненная S8