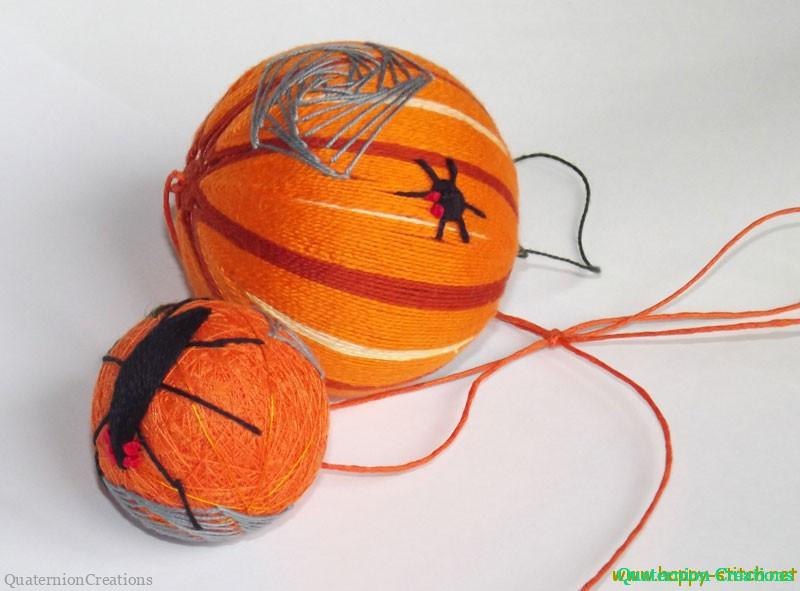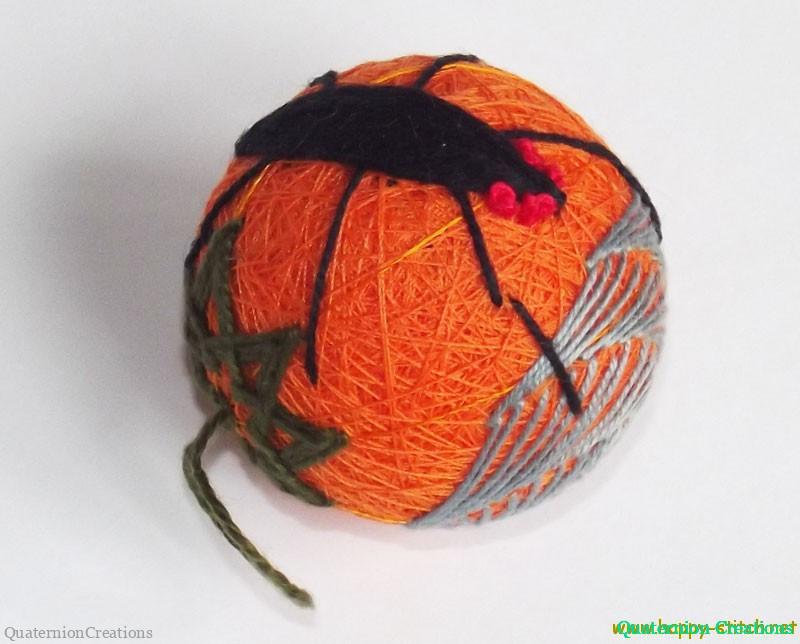 This week I made free-stitched Halloween temari ball. No complicated markings, that have to be measured up to fractions of an inch – only creative desire! 🙂 If you look closer, you will be able to find a division here (an S8 to be precise), but it serves only as a guideline to make stitching easier.
The spider is stitched in spindle stitch, the web in swirls, and the leaves on top are made in a classical kiku pattern. The spiders' eyes are four red French knots (there should be six, said my observant husband).
More images in the gallery: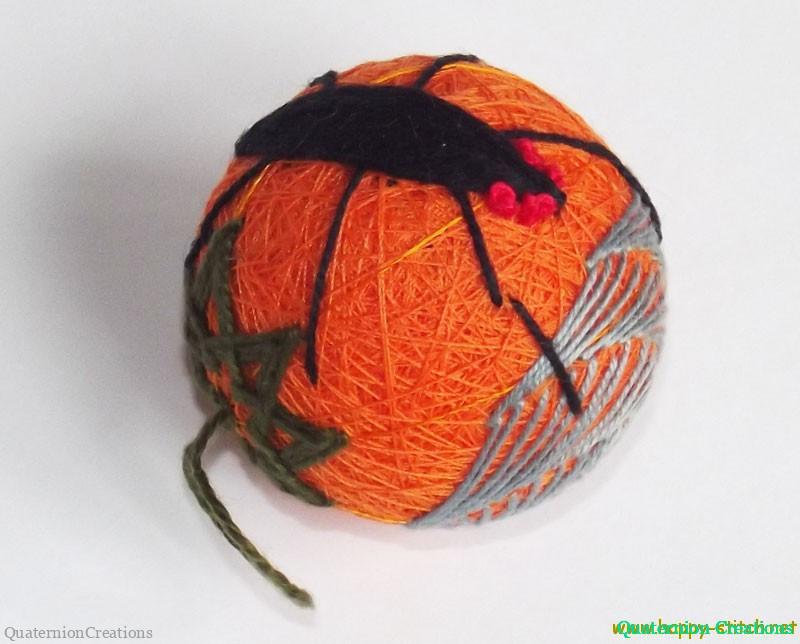 На этой неделе я сделала еще один тэмари с тематикой "хеллоуин" в пару к тому хеллоуиновскому шарику, что был вышит в прошлом году. Как же было приятно вышивать по наитию, не заморачиваясь со сложнейшими разметками, которые должны быть максимально точными! 🙂
Нет, если приглядеться, то вы увидите тут разметку S8, но она сделана на глаз, и нужна только для упрощения работы. В целом узор вышит свободно, без предварительных схем.
Паук на шарике вышит узором "веретено", листья – узором "хризантема". Глазки паука (их четыре, хотя по-хорошему должно бы быть шесть) – это французские узелки.
Больше фотографий: