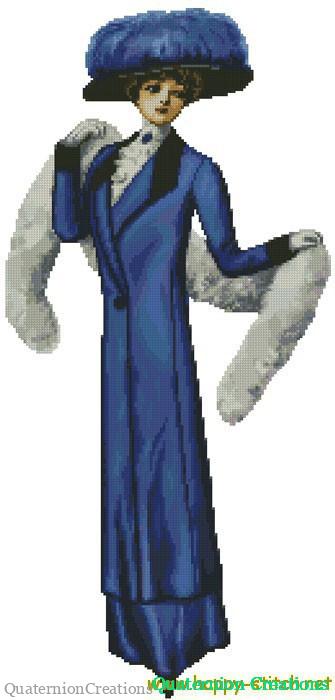 I found this beautiful picture of a young lady in a vintage dress and instantly realized that I want to make it into a cross stitching pattern (mostly because of the rich blue colors of her dress and hat). And so I did, though it took me quite a few hours. But it was worth it 🙂
The pattern is big (probably one of the biggest I ever made) and is recommended for experienced (and patient) cross stitchers.
Lady Iris cross stitch pattern
Stitch count: 126w x 268h stitches, 28 colors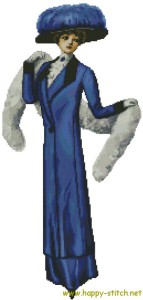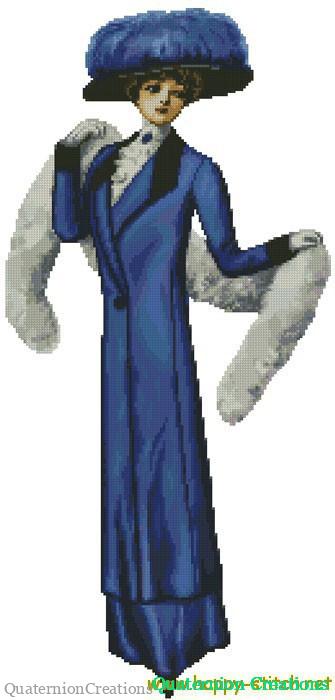 На картинку с этой прелестной девушкой в винтажном платье я наткнулась совершенно случайно, и сразу же поняла, что хочу сделать из нее схему для вышивки. Возможно, всё дело в магическом синем цвете, моем любимом 🙂 Схема получилась большая и многоцветная, поэтому рекомендую её только для очень терпеливых мастериц.
Схема для вышивки крестиком "Леди Ирис"
Размер: 126 x 268 крестиков, 28 цветов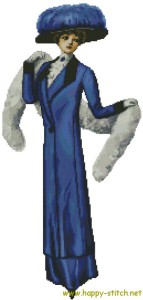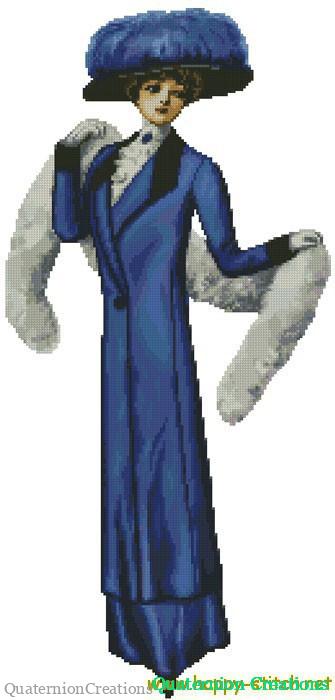 [sociallocker]! Download Lady Iris (vintage) free cross stitch pattern[/sociallocker]
Like this pattern? Follow Happy Stitch on Twitter and Pinterest!
[sociallocker id="1769″]! Скачать бесплатно схему для вышивки крестом "Леди Ирис"[/sociallocker]
Понравилась эта схема? Поделитесь с друзьями!