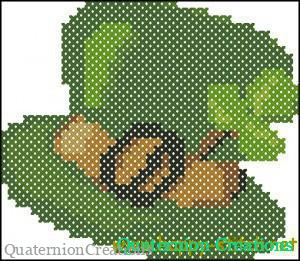 How about a guessing game? Be first to write down in comments the holiday that my cross stitch chart is dedicated to, and win a chance to choose the theme for my next pattern 🙂
The pattern for today is Leprechaun Hat: nice, small and easy, with lots of different greens.
Stitch count: 39w X 34h stitches, 8 colors.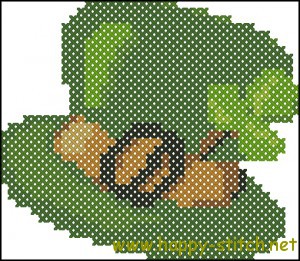 ! Download free Leprechaun hat cross stitch chart
So, are you ready to name the holiday?Для всех, кто любит ирландскую культуру – небольшая схема для вышивки крестом ко дню святого Патрика: зеленая шляпа лепрекона с пряжкой и листком клевера. Схема маленькая, поэтому вышить ее будет совсем нетрудно.
Размер: 39 X 34 крестиков, 8 цветов.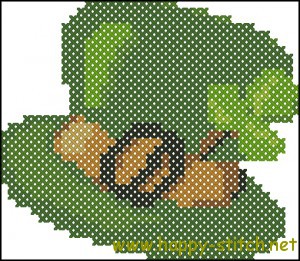 ! Скачать бесплатную схему для вышивки крестом "Шляпа лепрекона"
А любопытные могут заглянуть в архивы блога, чтобы посмотреть на тэмари с ирландским колоритом 🙂