Today's rune is made specially for Kelly, who motivated me to make another runic cross stitch pattern. As usual, I picked it randomly from my rune bag. Kelly, I sure hope it brings you good luck 🙂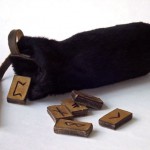 Rune Thurisaz: Protection
Thurisaz literally means the thorn, or a tree with thorns. Such trees were often planted as fences around ancient Norse villages, hence the second meaning of the rune – protection. In a more allegoric way it can also mean the thorns we keep to protect our feelings or the obstacles that keep us away from our goals.
Thurisaz rune cross stitch chart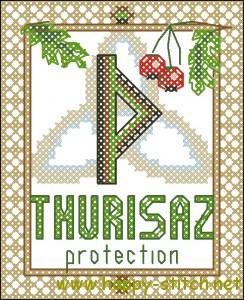 Сегодня – очередная руна из серии рунических схем для вышивки. На этот раз мой мешочек с рунами выдал мне руну Турисаз.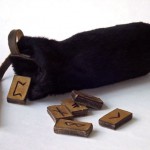 Руна Турисаз: шип (защита, преодоление)
Дословно Турисаз обозначает "шип" или "дерево с шипами". Именно такими деревьями или кустарниками были часто огорожены дома древних скандинавов, поэтому неудивительно, что второе значение руны – это защита. Если мыслить менее дословно, то Турисаз может обозначать те шипы, которыми мы защищаем свои чувства от посторонних, или те препятствия, которые стоят на пути к нашей цели.
Схема для вышивки "Руна Турисаз"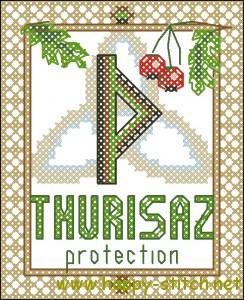 Stitch count: 40×49 stitches, 8 colors
! Download Thurisaz rune cross stitch chart
Thurisaz is a rune of self-control and discipline, qualities that you learn when you are overcoming yourself. You have to face and conquer something to become stronger or wiser.
This rune can:
– grant you protection in different situations
– give you strength to make the right decision
– help you overcome obstacles
Some sources name Thurisaz a symbol of male sexuality, and if it's true, then it is also a great gift for your loved husband. I haven't checked it myself yet.
The symbolic tree for this rune is a hawthorn. As a kid I loved hawthorn berries, and even the thorns could not stop me 🙂
Размер: 40 * 49 крестиков, 8 цветов
! Скачать схему для вышивки "Руна Турисаз"
Турисаз обозначает также и самоконтроль, дисциплину – качества, без которых преодолеть что-то практически невозможно. В этой руне – много силы, потому что каждое пройденное препятствие делает нас сильнее и мудрее.
Вышивая эту руну, вы получаете
– защиту от неожиданностей
– силу сделать правильное решение
– возможность преодолеть препятствия
А еще я где-то вычитала, что Турисаз символизирует мужскую сексуальность, так что такая вышивка станет прекрасным подарком другу или мужу.
В качестве дерева для этой схемы выбран боярышник – то самое дерево с шипами, про которое я писала в самом начале.