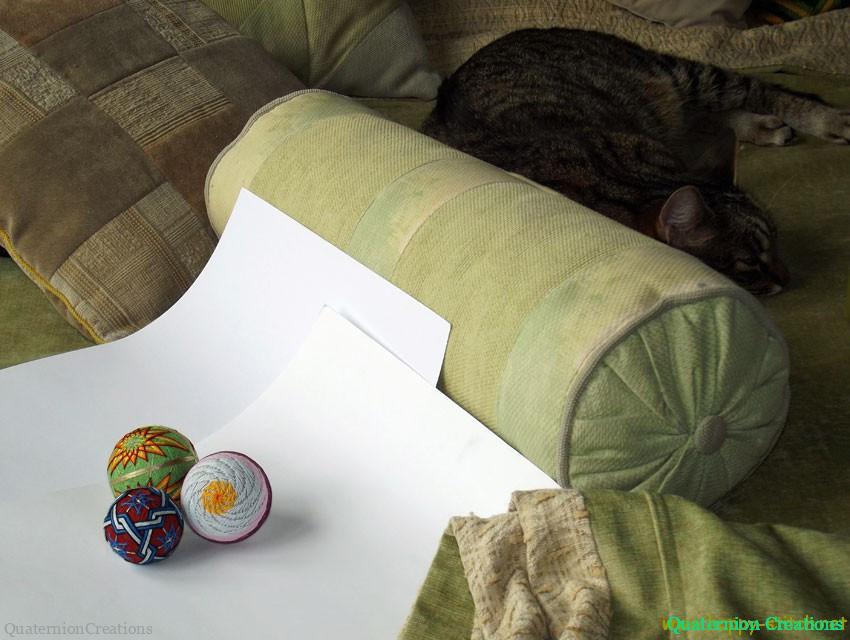 Sorry friends, no new temari balls this week. But to entertain you a bit, here is a "find the cat" photo.
Can you spot the cat helping me in my work? 🙂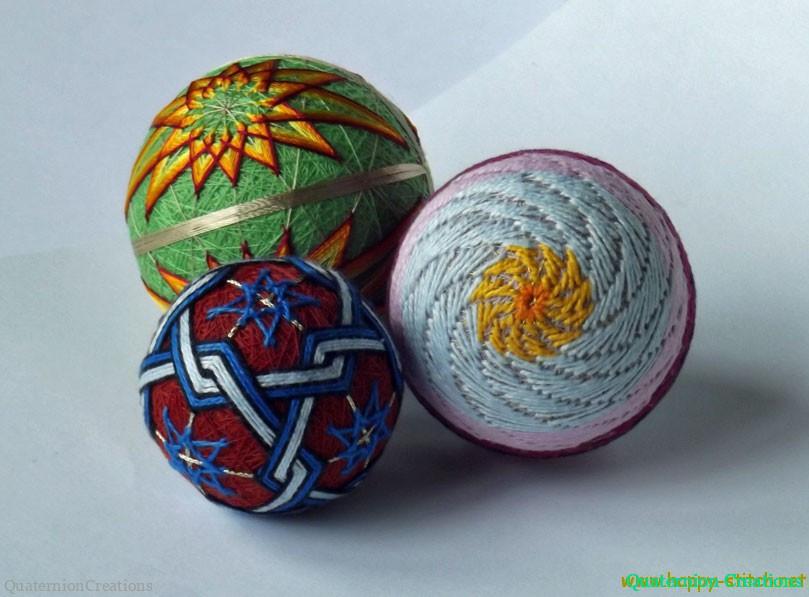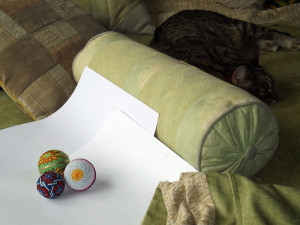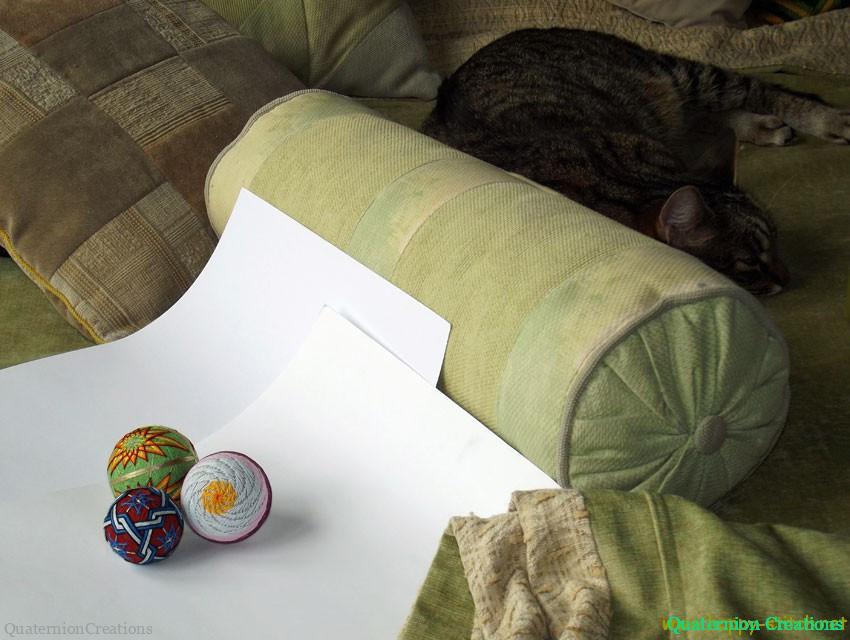 Немного развлечения на скучный день четверга: фотография из серии "найди кота" 🙂 Найдите кота, который помогает мне фотографировать шарики тэмари!