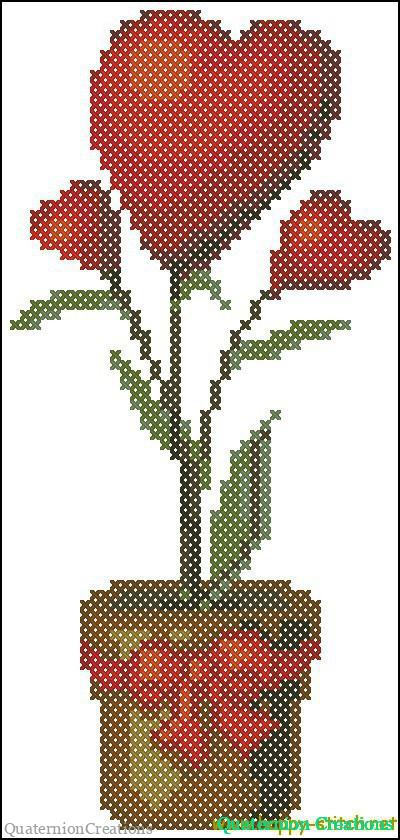 Valentine's Day is only in three weeks, but you still have time to make a nice embroidery for your loved one.
Today's pattern, Valentine's Day flower, is a blooming plant with red hearts for flowers in a simple pot. The size of the finished embroidery (73 * 152 mm or 2.9 * 6 inches with Aida #14) makes it suitable for decorating a hand-made postcard.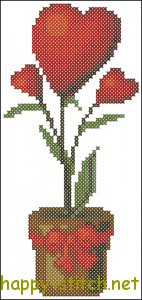 Download free Valentine's Day Flower pattern
Stitch count: 38w x 82h, 12 colors
Уже не за горами День святого Валентина (а за ним мой любимый День кошки!) , и хотя этот праздник пришел к нам недавно, почему бы не порадовать любимого человека небольшой оригинальной вышивкой? Сегодняшняя схема для вышивки посвящена именно Дню всех влюбленных – на ней изображен подарочный горшок с цветущим сердцами растением.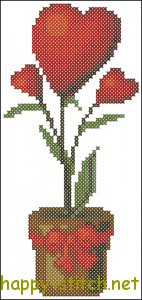 Скачать схему для вышивки крестом "Цветок ко Дню святого Валентина"

Размер: 38 x 82 крестиков, 12 цветов