A simple temari with two pink and red hearts can be a great gift for your loved one. I for example presented my husband with this particular one today 🙂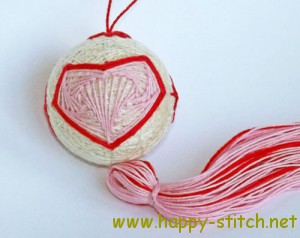 The ball is marked into S4 division with an obi, and stitched mainly with swirls. Every heart consists of two swirls starting at it's bottom pointСделать такой шарик ко дню святого Валентина совсем не сложно, зато он будет приятным подарком для любимого. Например, мари с фотографий как раз сегодня я подарила своему мужу 🙂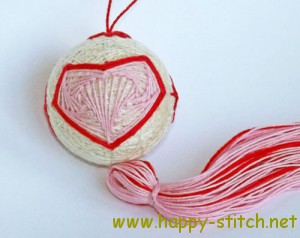 Шарик размечен на четыре сектора с центральной линией (оби) : разметка S4, а сердца на нем вышиты спиралями и обведены двумя рядами обычным стежком. Каждое сердце – это две спирали, начинающиеся в самой нижней точке and stitched in opposite direction (see arrows on the pattern below). You can make hearts any size you like, but remember to keep them symmetrical.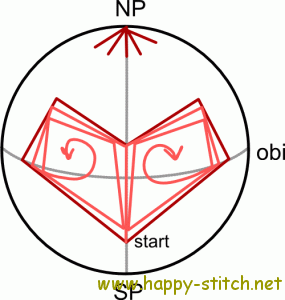 More photos of Valentine's Day temari:
и закручивающиеся в разные стороны. Я не стала отмечать на схеме размеры сердец, потому что они не столь важны, главное, чтобы они оставались симметричными.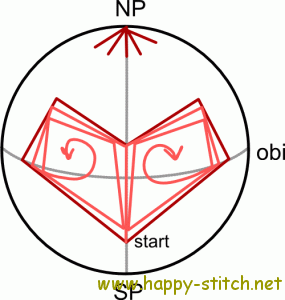 Фотографии тэмари к Валентиновому дню