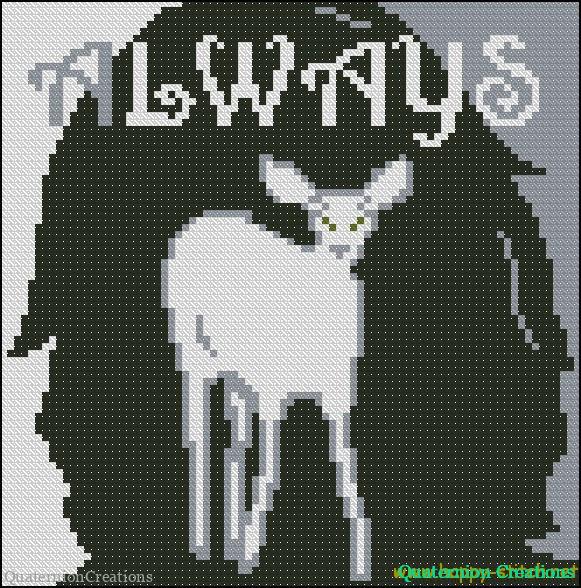 Hey all 🙂 I remember having promised to make some Meditteranean charts, but today it will be something quite different. While browsing Pinterest I ran into that iconic phrase from Harry Potter:
"After all this time?"
— "Always."
It's one of the best parts of the whole series, and one of the most magnificent love stories in it. So I decided to make my own little tribute to Severus Snape and his feelings for Lily Potter.
Always – free Harry Potter cross stitch pattern
Pattern size: 83 x 84 stitches, 4 colors (you can use black instead of green, which is used only for doe's eyes)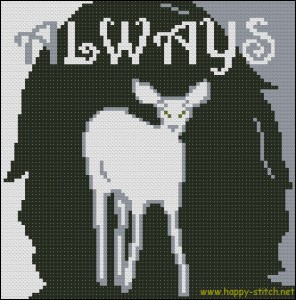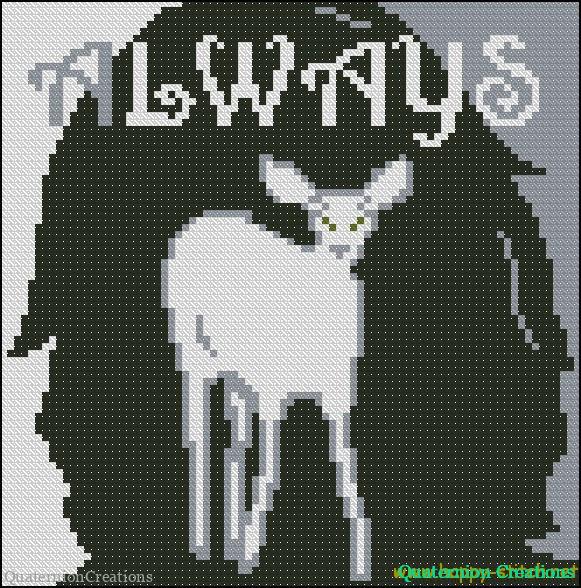 Сегодняшняя схема – это цитата из книг о Гарри Поттере. Все любители серии, конечно же, вспомнят этот эпизод, который вошел и в фильмы тоже:
"Из кончика его палочки вырвалась серебряная лань, спрыгнула на пол, одним прыжком пересекла кабинет и вылетела в раскрытое окно. Дамблдор смотрел ей вслед. Когда серебряное свечение погасло, он обернулся к Снеггу, и глаза его были полны слёз.
— Через столько лет?
— Всегда, — ответил Снегг."
Схема для вышивки "Всегда" (Лань)
Размер: 83 x 84 крестика, 4 цвета (используйте три, если не хотите выделять глаза лани зеленым – он нужен только для них)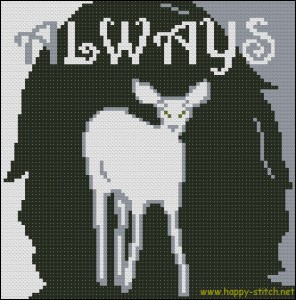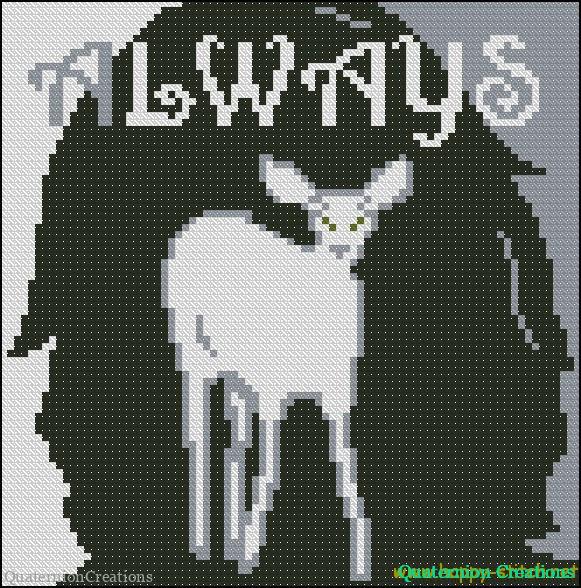 Download Always – free Harry Potter cross stitch patter

Скачать бесплатно схему для вышивки крестом "Всегда" (Лань) по Гарри Поттеру