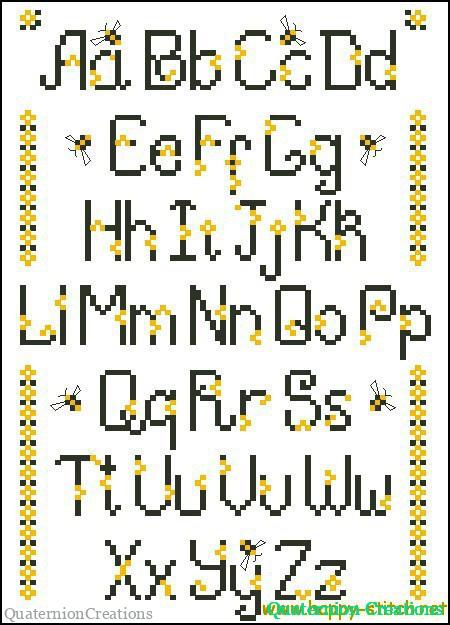 Have you noticed, that there is a new sub-category in the Patterns section of the blog? It's called Alphabets, and if I started it, I should as well populate it 🙂 So here is a nice and simple alphabet in black and yellow, with some busy bees flying around the letters. The yellow patches on the letters represent honeycombs.
You can stitch it as a sampler, or use any letters (and bees) separately to make names or quotes.
Busy Bee alphabet sampler
Colors: black, yellow. Stitches used: full cross stitches, back stitches (bee wings)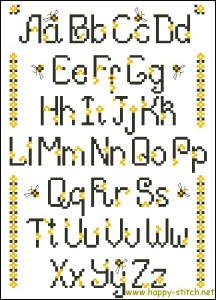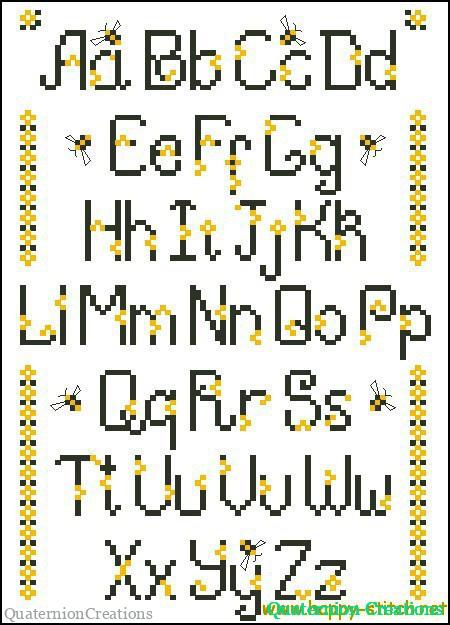 Из-за растущего числа алфавитов и разнообразных букв, схемы с которыми я делаю в последнее время, в блоге возникла необходимость в новой рубрике. Так что все, связанное с буквами теперь можно будет найти в меню по ссылке "Алфавиты и буквы". Ну а раз есть раздел, в нем должно быть содержимое, так что сегодня я сделала схему с еще одним латинским алфавитом.
Алфавит "Веселая пчела"
Цвета: черный, желтый. Весь алфавит сделан обычными крестиками, а крылья пчел – стежком "назад иголку".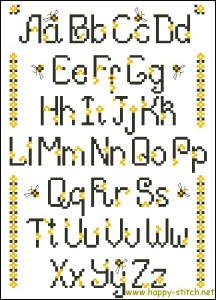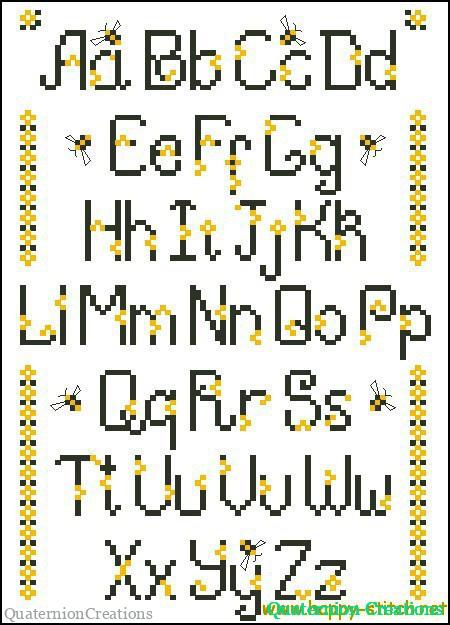 Download Busy Bee free cross stitch alphabet sampler
Скачать бесплатно схему для вышивки крестом "Веселая пчела"
Такой алфавит можно вышить как целиком в качестве декоративного элемента интерьера, так и используя отдельные буквы для составления слов или имен.