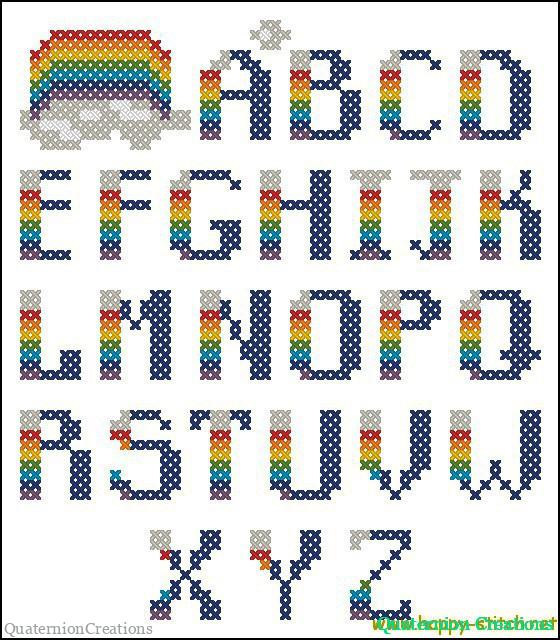 Another small alphabet with rainbow colored letters. Enjoy!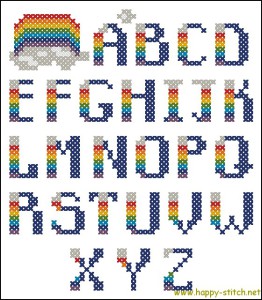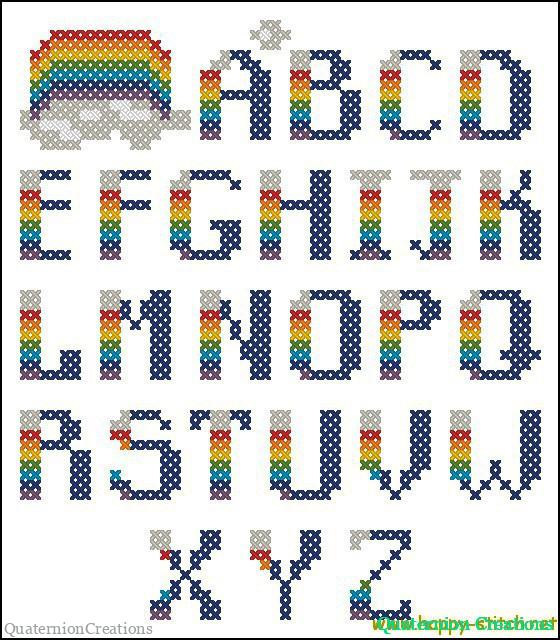 Еще один латинский алфавит, который можно использовать в ваших вышивках. На этот раз он раскрашен в симпатичные радужные цвета (и в качестве бонуса – небольшая радуга в той же схеме).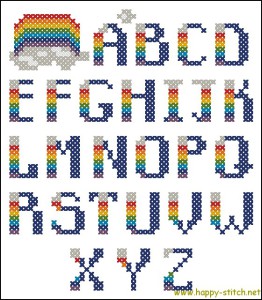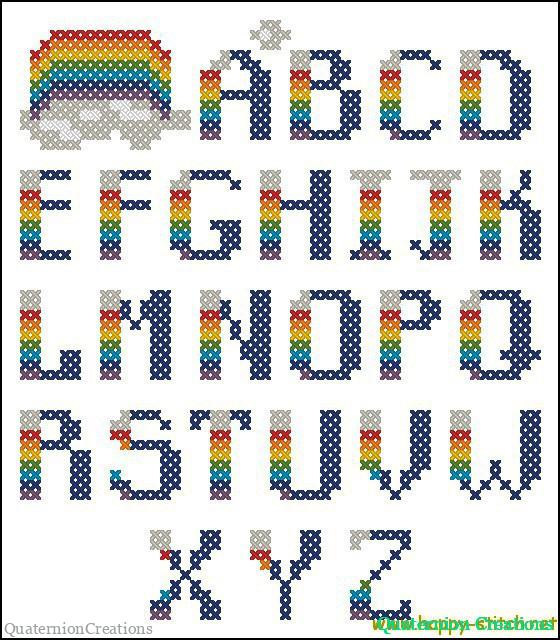 ! Download free Easy Rainbow Alphabet cross stitch pattern
Come to think of it, making an alphabet with letters colored in rainbow colors was the original idea, that later transformed to Fairy alphabet series. 🙂
! Скачать схему для вышивки крестом "Радужный алфавит"
Если вы хотите вышить такой же алфавит, но с русскими буквами – пишите в комментариях, и я его обязательно сделаю.