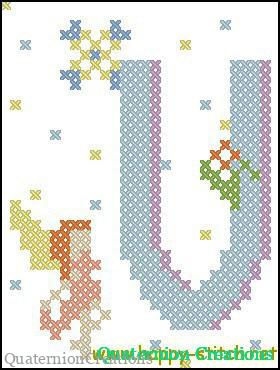 This one is for Karen and her granddaughter Violet. Enjoy!
Fairy Alphabet V – free cross stitch charts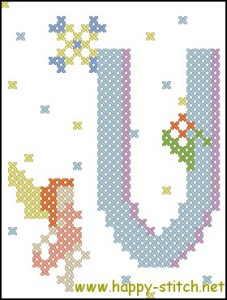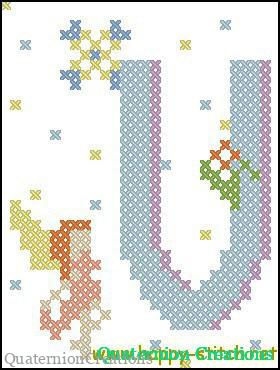 Еще одна схема из серии волшебных буковок: на этот раз Карен попросила сделать букву V для своей внучки Вайолет. С радостью выполняю эту просьбу:
Волшебный алфавит – буква V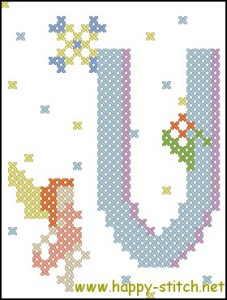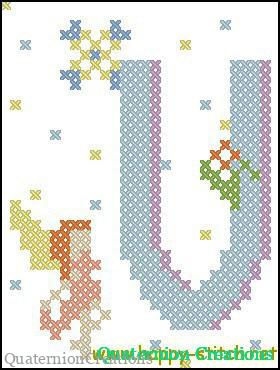 ! Download free Fairy Alphabet V cross stitch pattern
This is the fifteenth letter in the Fairy Alphabet series. If you are looking for something specific, check out this post: Fairy alphabet – list of all available charts.
As always, everybody is welcome to join Happy Stitch on Pinterest and Facebook!
PS. A couple of days ago I returned from a beautiful vacation to the Mediterranean, so a lot of Spain and Italy inspired patterns are coming soon 🙂

! Скачать бесплатно схему для вышивки крестом Волшебный алфавит – буква V.
Это уже пятнадцатая буква из серии "Волшебный алфавит". Предыдущие схемы из этой серии можно посмотреть в объединенном посте: список всех схем "Волшебного алфавита".
В ближайшие дни планирую сделать несколько совсем других схем – пейзажей по мотивам (и фотографиям) недавней поездки по Средиземноморью. Обещаю, будет красиво!