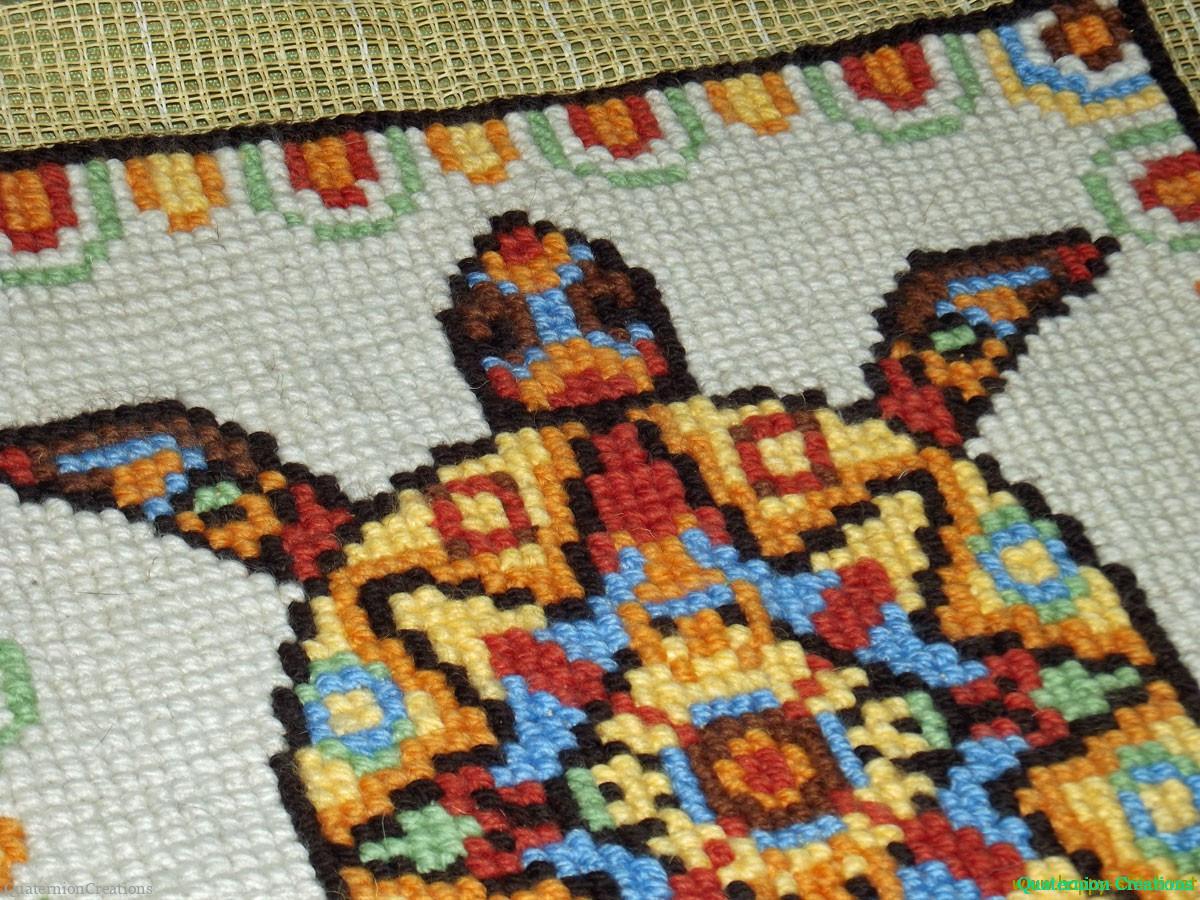 Ahhh yes, it's so nice to make the last stitch in a project. Especially for a slow stitcher like myself. But yesterday I finally finished embroidering the Mayan Turtle for my new cushion!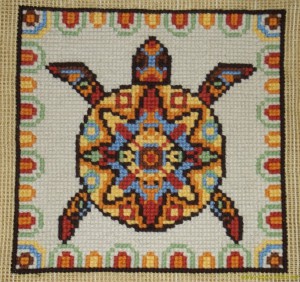 The embroidery is made with woolen thread, and though there is a color guide in the original chart, I never used it, but just chose the colors that seemed most appropriate. More photos:Ура! Наконец-то закончена вышивка для очередной подушки из серии "майя". В прошлый раз я вышила ящерицу, а в этот добралась до черепахи. Это очень приятно – видеть, как твои работы воплощаются в жизнь.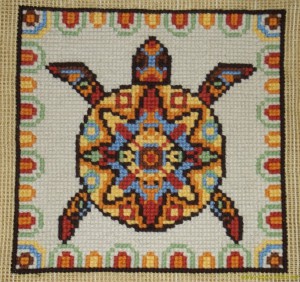 Вышивку я делала шерстяными нитями "Арина", а оттенки цвета выбирала на свое усмотрение – хотя в комплекте со схемой есть список рекомендуемых цветов мулине DMC, от которых можно отталкиваться во время выбора. Еще фотографии: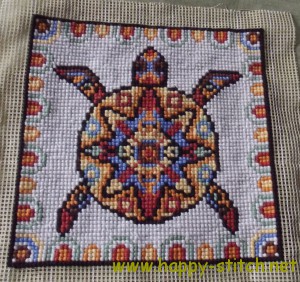 I also added an additional one-stitch lining around the perimeter.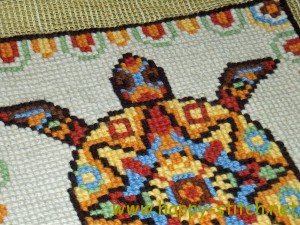 Embroidery size: 34 x 34 cm (13 x 13 inches).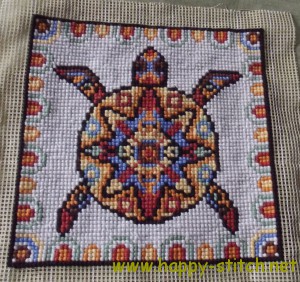 Кроме того, я добавила дополнительную темную обводку вокруг всей вышивки, сама не знаю, почему 🙂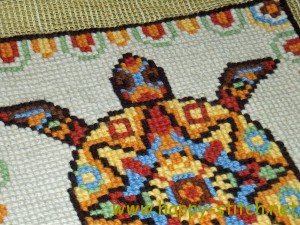 Размер готовой работы (на крупной канве) : 34 x 34 сантиметра.