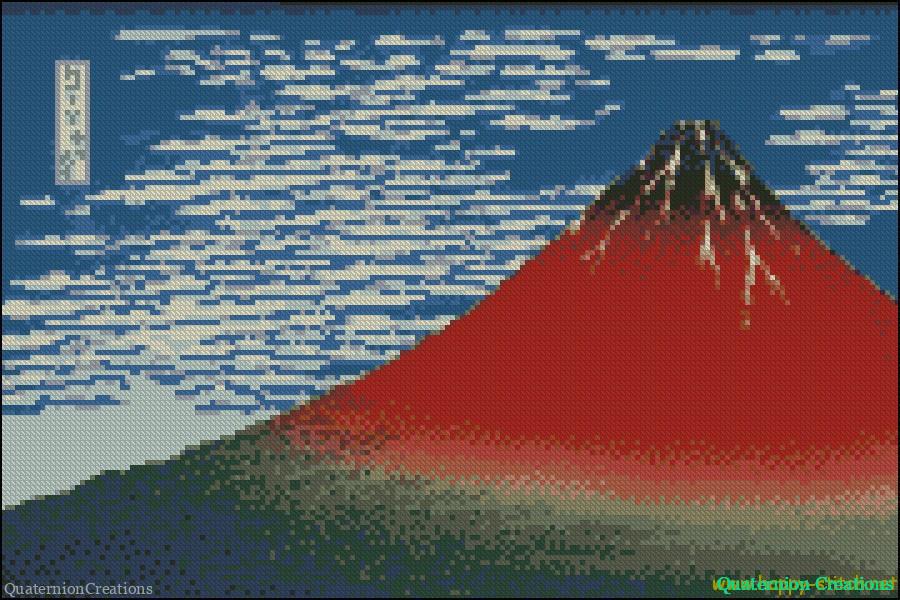 Just as I promised on Happy Stitch Facebook page a couple of days ago, here is another free cross stitch pattern based on a painting (print) of the great Japanese ukiyo-e artist Katsushika Hokusai. For those who missed the first one – it was based on the print called Inume Pass.
Fine Wind, Clear Morning (Red Fuji) cross stitch pattern
Stitch count: 180w X 120h Stitches, 23 colors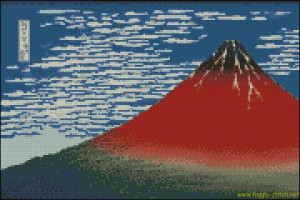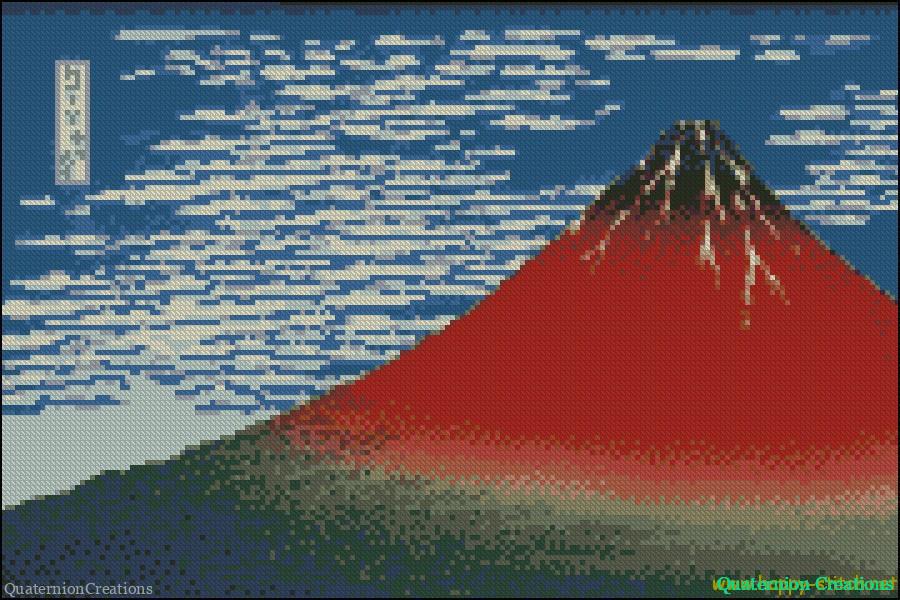 Как я обещала несколько дней назад, выкладываю еще одну схему, основанную на гравюрах Хокусая (первая, если вы ее случайно пропустили – это большая, сложная, но невероятно красивая картина «Горный перевал в Косю»).
Схема для вышивки крестом "Красная Фудзи". Кстати, оригинальное название этой гравюры – "Победный ветер. Ясный день".
Размер: 180 X 120 крестиков, 23 цвета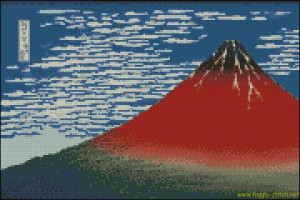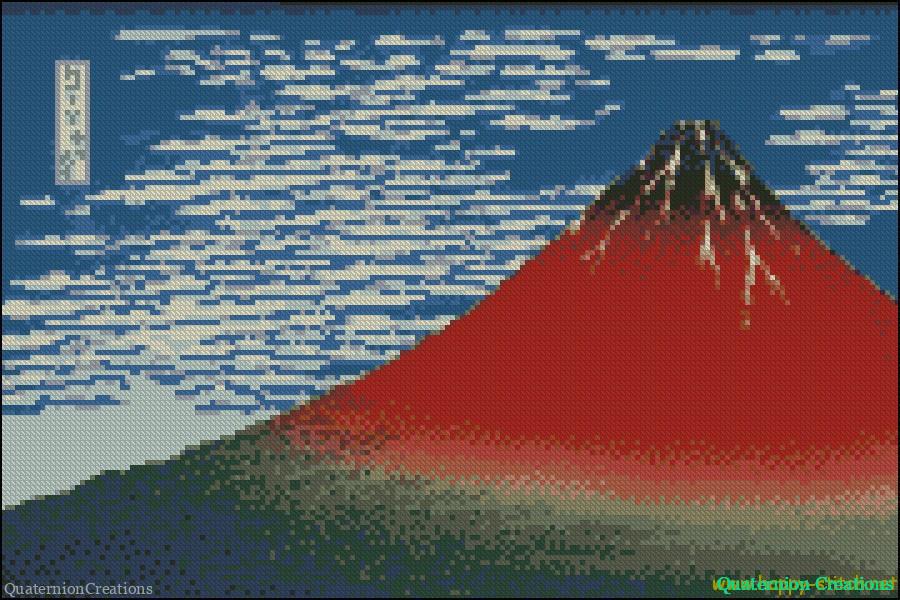 ! Download Fine Wind, Clear Morning by Hokusai free cross stitch pattern (Printable PDF file and a floss color guide included)
According to Wikipedia, Hokusai did more than 40 prints with different views of Fuji. If you like them, and wish to see more of Fuji cross stitch patterns, leave a comment or like this post!
! Скачать схему для вышивки крестом "Красная Фудзи" (В архив включен файл pdf для распечатки и список необходимых цветов мулине DMC)
Если вам нравится японское искусство или какая-то избранная гравюра Хокусая – пишите в комментариях, и я превращу ее для вас в схему.