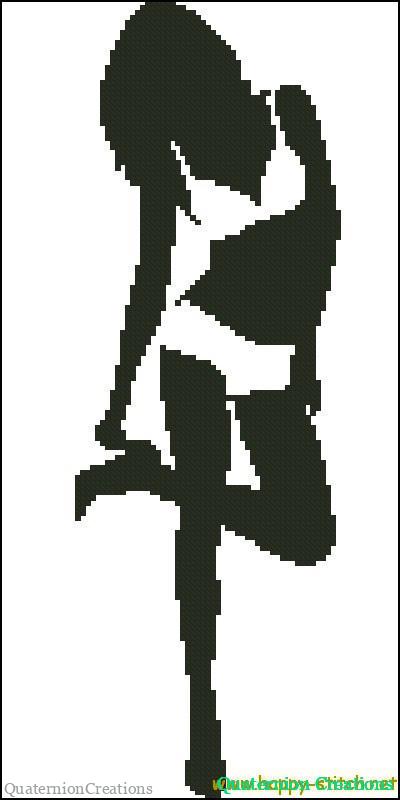 Today we have a horrible cold weather with heavy rain, I'm absolutely freezing – so I made a pattern with a very scarcely dressed girl to lighten up my spirit and remind me of a coming holiday 🙂 It is again a silhouette made completely in one color – I used black, but you can choose any other color you like.
Girl silhouette cross stitch pattern
Size: 53w X 160h Stitches, 9.62w X 29.03h cm on #14 canvas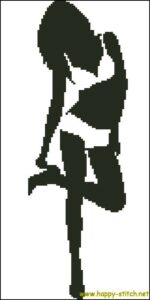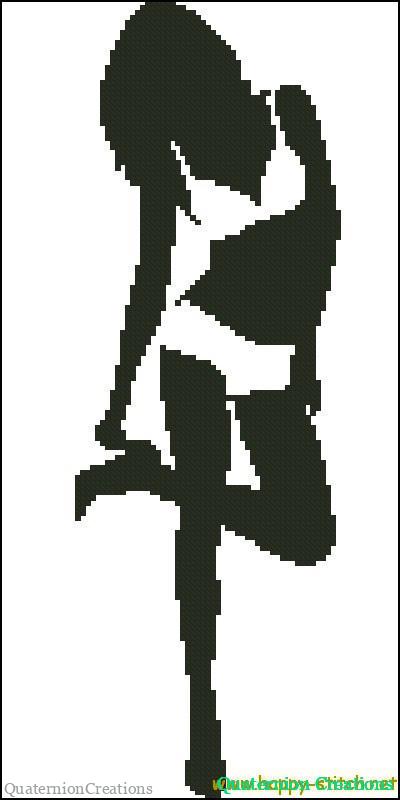 Click more to download the chart in PDF formatСегодняшняя схема для вышивки основана на картинке, найденной в Интернете. Мне понравился контраст между фигурой девушки, выделенной черным, и белым бельем на ней. Вся вышивка выполнена в одном цвете и только полными крестиками. Впрочем, по своему усмотрению вы можете вышить её не только черным, но и любым другим цветом мулине.
Схема для вышивки "Силуэт"
Размер: 53 X 160 крестиков (примерно 10 на 29 см на канве #14)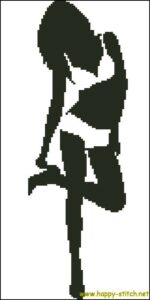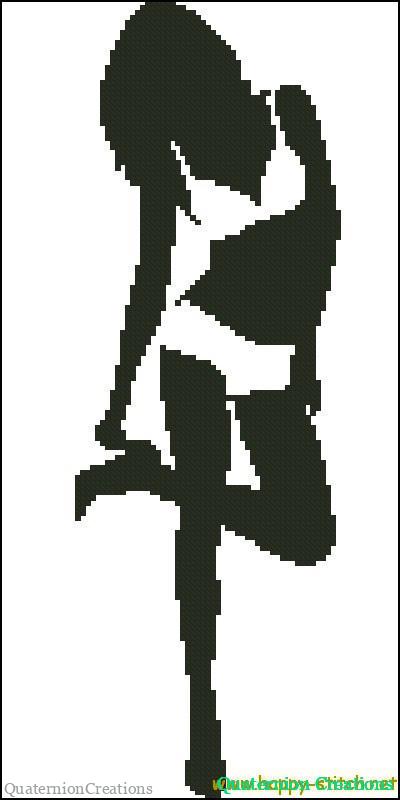 Download free Girl silhouette cross stitch pattern
Liked this pattern? Share it with your friends!
The pattern is based on a public domain picture from the Internet.
Скачать бесплатно схему для вышивки крестиком "Силуэт"
Если вы впервые в моем блоге – добро пожаловать! Все схемы, выложенные здесь- авторские (т.е., сделанные лично мной) и бесплатные, но предназначены исключительно для личного использования. Если вам нравится "Радость рукоделия" – поделитесь с друзьями ссылкой в социальных сетях.