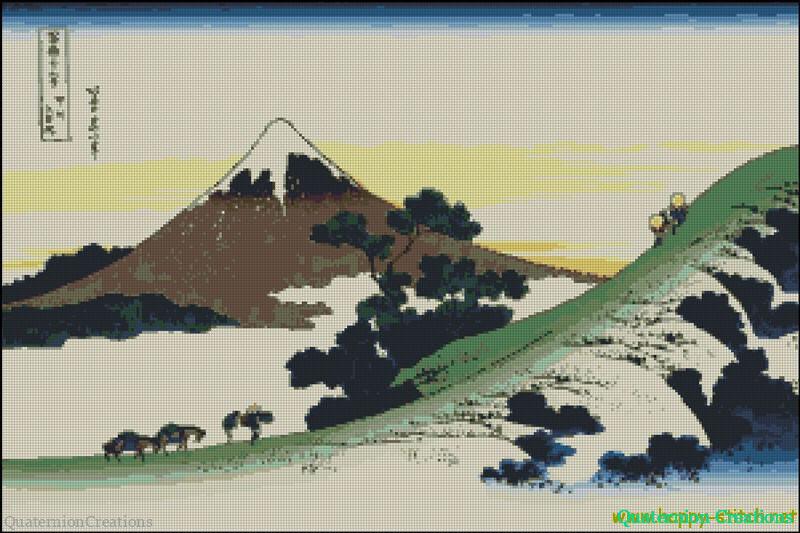 Today I post a little tribute to the art of great ukiyo-e master Katsushika Hokusai. Though the most recognizable of his prints is The Great Wave off Kanagawa, for this pattern I took another print of the same series (36 Views of Mount Fuji) named Inume Pass, Kōshū.
Inume Pass, Kōshū by Hokusai – cross stitch pattern
Stitch count: 300 x 200 stitches, 27 colors (warning! big pattern!)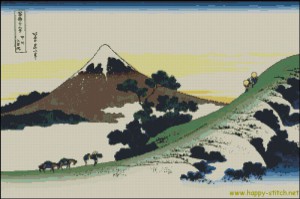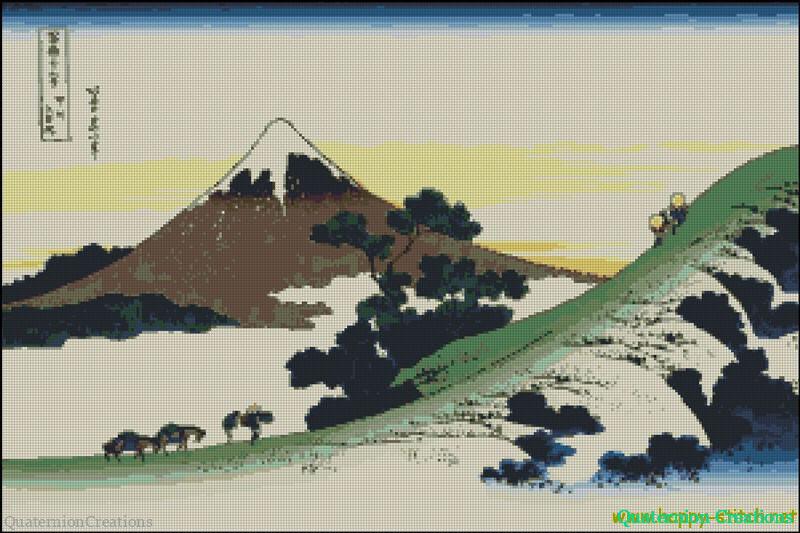 Сегодня я впервые делаю схемы для вышивки не по клипарту или фотографии, но по настоящему произведению искусства. Это – одна из картин серии "Тридцать шесть видов Фудзи" великого японского мастера укиё-э Кацусики Хокусая. Этот вид называется "Горный перевал в Косю", ну а самая известная гравюра из этой серии – это, конечно, же та самая "Волна" – "Большая волна в Канагаве".
Схема для вышивки "Горный перевал в Косю"
Размер: 300 x 200 крестиков, 27 цветов (Большая вышивка!)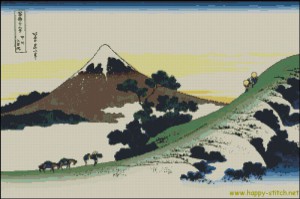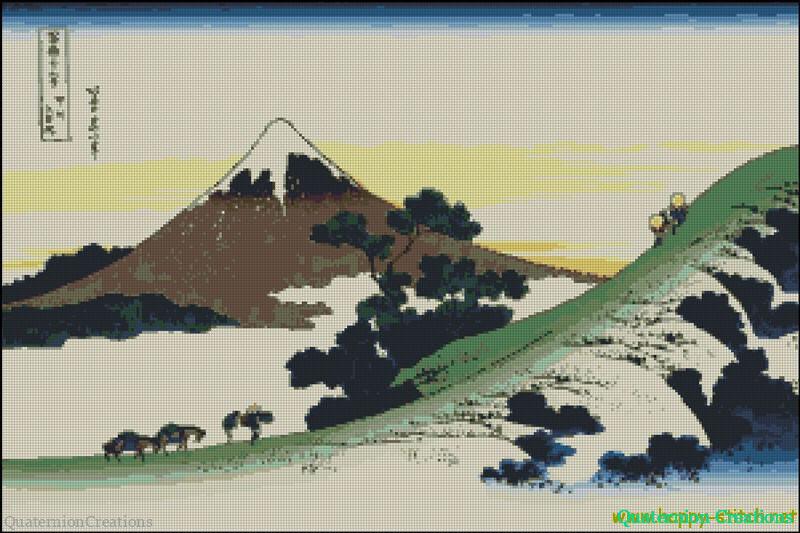 ! Download free Hokusai Inume Pass (Fuji) cross stitch chart

For your convenience the pattern in the archive is divided into several image files, that can be printed separately. However if you wish to get the whole pattern in one image, just let me know! 🙂

! Скачать бесплатно схему для вышивки крестом "Горный перевал в Косю"

Любите ли вы вышивать крестом по мотивам картин известных художников, предпочитаете фотореалистичные вышивки или, наоборот, орнаменты и узоры? Пишите в комментариях, и я учту ваши предпочтения в следущющих схемах 🙂