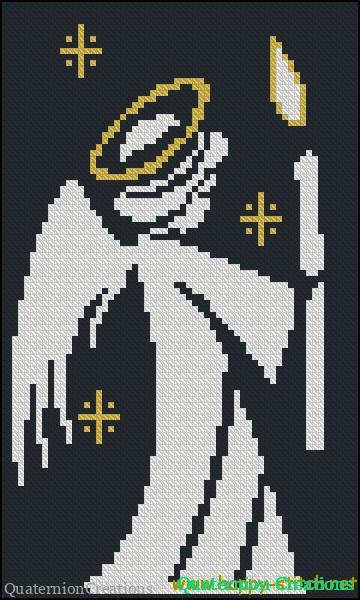 It's probably because of the heat wave we're having, that I started making Christmas patterns 🙂 Pure logic! Anyway, this angel pattern is not only very easy, but also customizable, so feel free to use different colors for it.
Little angel with a candle free cross stitch pattern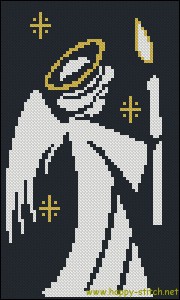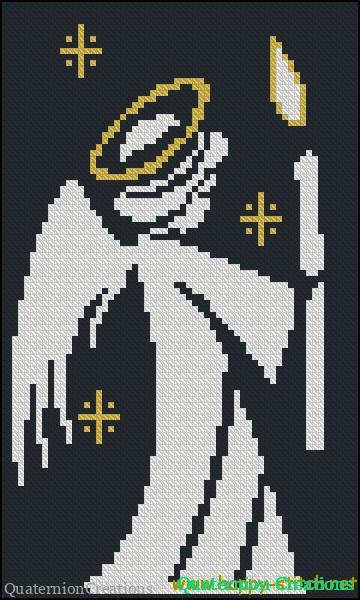 Pattern size: 60 * 100 stitches, 3 colorsИз-за жары, затопившей среднюю полосу и меня в том числе, все мысли сегодня только о том, как бы чуть-чуть охладиться. Так что неудивительно, что сегодняшняя бесплатная схема для вышивки – рождественско-новогодняя по тематике.
Надеюсь, и вас она тоже немножко охладит 🙂
Ангел со свечой
Размер вышивки: 60 * 100 крестиков, 3 цвета.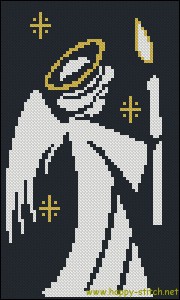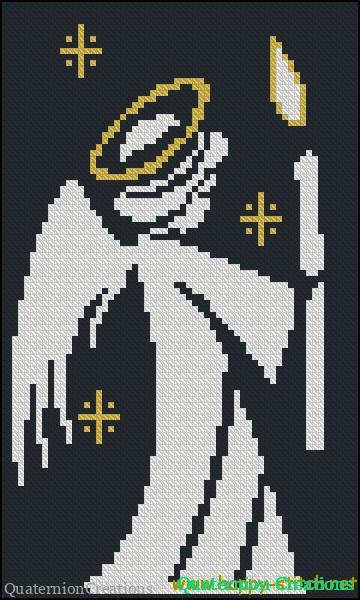 Download Little angel with a candle free criss stitch pattern
Happy stitching!
PS. The pattern s based on a free picture found on the Internet. I wish to thank it's author for his/her great work!
Скачать бесплатно схему для вышивки крестиком "Ангел со свечой"
Приятного вышивания!