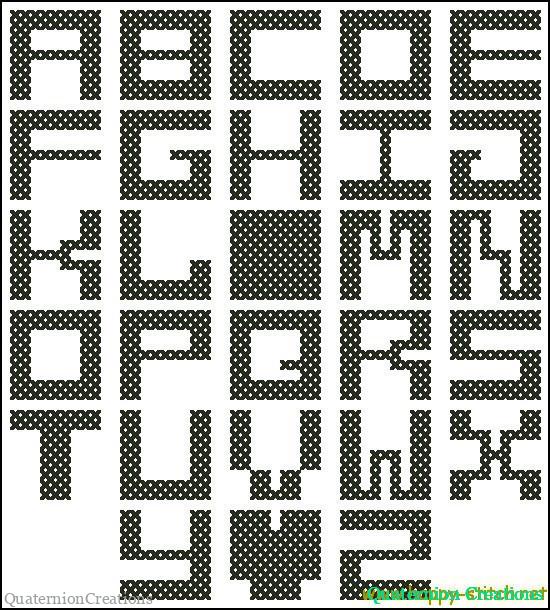 This alphabet can be used as a sampler of stitched in random order. It is my little tribute to the notorious work of Kazimir Malevitch, The Black Square. Well, if Malevitch was a type-face designer, he would probably create a font like this one 🙂 Every letter in this alphabet is black and square (surprise!).
Malevitch cross stitch alphabet
Size (each letter): 9 x 9 stitches, 1 color.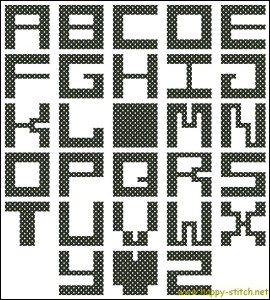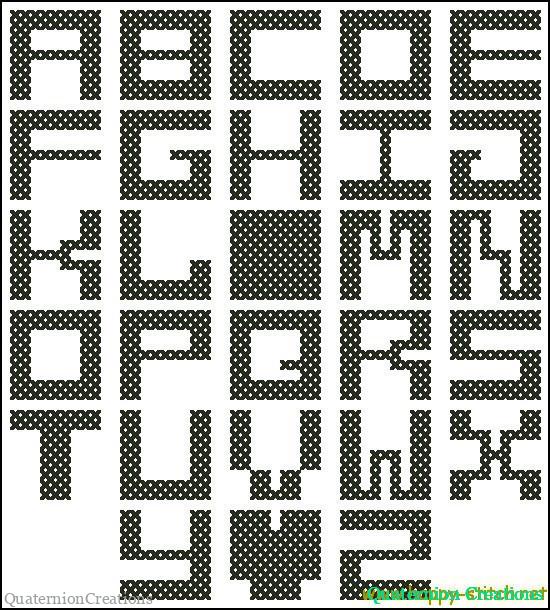 Сегодня я сделала еще одну схему латинского алфавита для вышивки крестом. На этот раз вдохновением послужила знаменитейшая картина "Черный квадрат" Казимира Малевича. Кто знает, будь Малевич дизайнером шрифтов, сделал бы он что-нибудь подобное? Каждая буква алфавита со схемы черная и квадратная – размером 9 на 9 крестиков.
Алфавит для вышивки крестом "Малевич"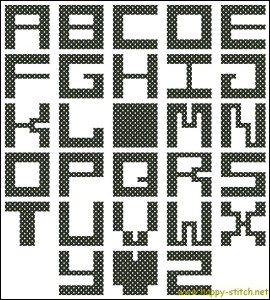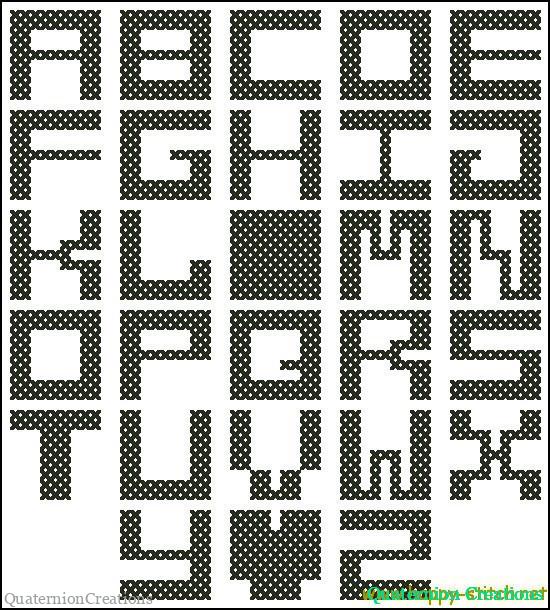 Download free Malevitch cross stitch alphabet pattern. And remember to share this blog with your friends on Facebook or Pinterest!
It is a very simple pattern, that can be easily stitched by beginners.
Схема может быть вышита целиком, или каждая буква использована отдельно от других – на ваше усмотрение. Используется только один цвет, поэтому вышивать эти буквы будет легко и начинающему.
Скачать бесплатно схему для вышивки крестиком "Алфавит для Малевича".