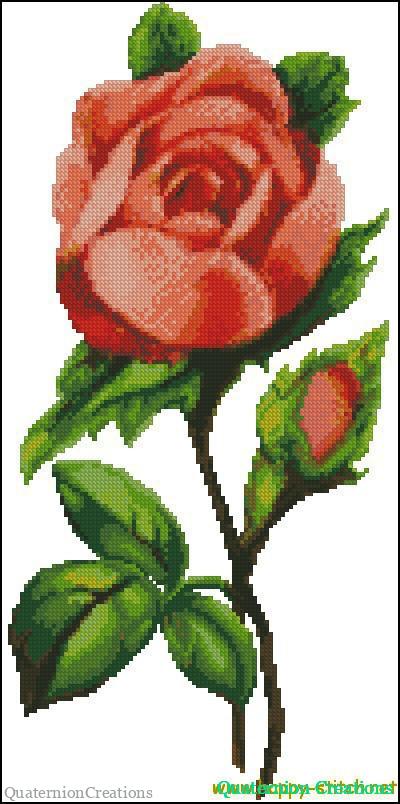 Hi everybody! I didn't post anything yesterday, but today I'm making up for it and posting yet another flower pattern. It is based on a Victorian drawing of a pink rose, and is a great addition to my collection of vintage flower patterns.
Pink vintage rose cross stitch pattern
Size: 95w X 200h stitches (appr 17.24 X 36.29 cm on #14 canvas), 25 colors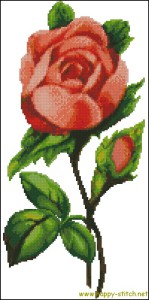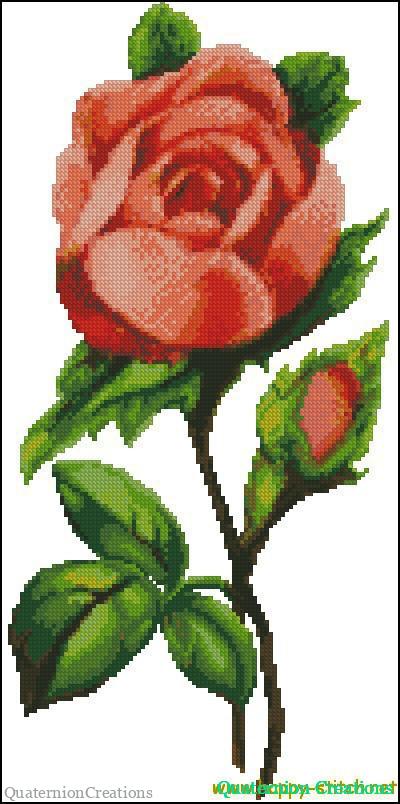 ! Download Vintage pink rose free cross stitch pattern Included in the zip file: jpg picture as above, gif image chart, pdf chart and a color guide.
Last time I counted my patterns and decided that this is going to be the #100 – but today I found out that I actually already made over a hundred different cross stitch patterns. Seems like someone here is not good at counting…. 🙂
Pinners welcome! 🙂 Don't hesitate to repin this chart to your Pinterest boards.Сегодня я выкладываю для вас еще одну схему для вышивки, основанную на старинных рисунках. В этот раз – это роза, сделанная по рисунку викторианской эпохи. Обратите внимание на то, что в то время были популярны садовые розы совсем другой формы чем сейчас 🙂
Кстати, сегодня я подсчитала свои схемы и насчитала уже больше сотни. Так что прогуляйтесь по рубрикам – обязательно найдете что-то интересное именно для себя!
Схема для вышивки крестом "Викторианская роза"
Размер: 95 X 200 крестиков (примерно 17.24 X 36.29 см на канве #14), 25 цветов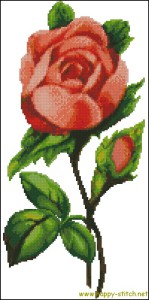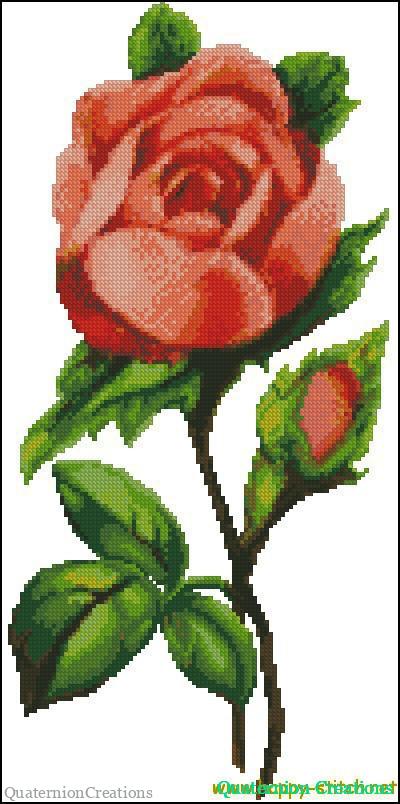 ! Скачать схему для вышивки крестом "Викторианская роза". Если вам понравилась эта схема и вы решили скачать ее для себя, не забудьте прислать мне фотографию готовой вышивки, которую я с радостью выложу в этот блог! Связаться можно по e-mail адресу с этой страницы или написав комментарий к любой записи.