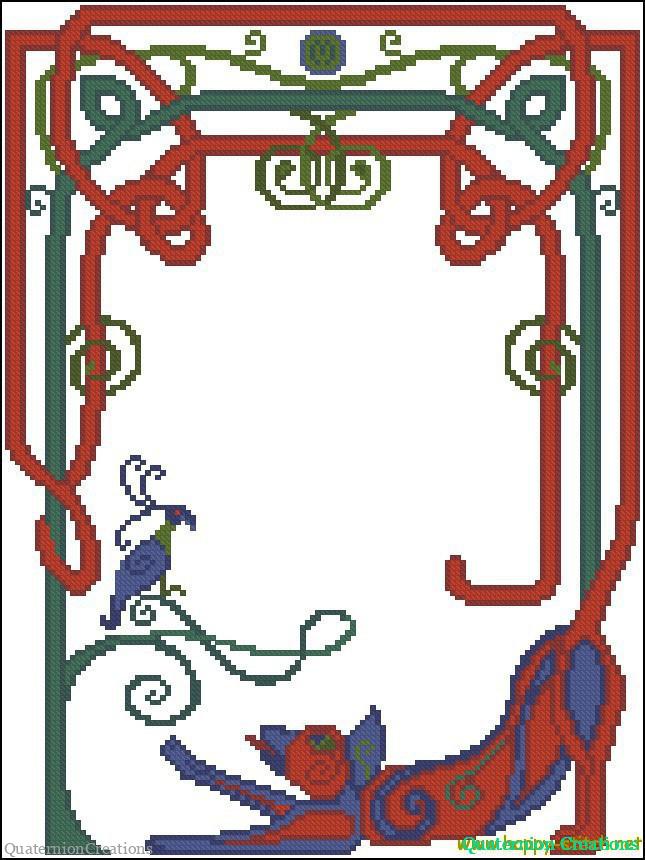 Today I've looked through loads of photos, but decided to make a pattern based on my own drawing (again: previously I made the Turtle Island, Maneki-neko and the jazz cat with bass). It will again be a cat, probably because somewhere inside of me is a crazy cat lady dying to get out.
This pattern, as well as the source picture, is heavily inspired by the art from the Book of Kells. The artwork and illumination of this medieval manuscript is fantastic! I strongly recommend to look it up on Google (or to visit Dublin's Trinity College, where it is displayed).
The Kells cat (with a bird)
Size: 121*170 stitches, 8 colors.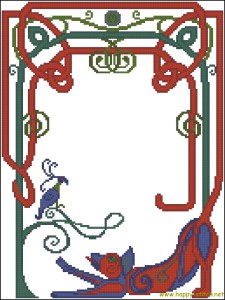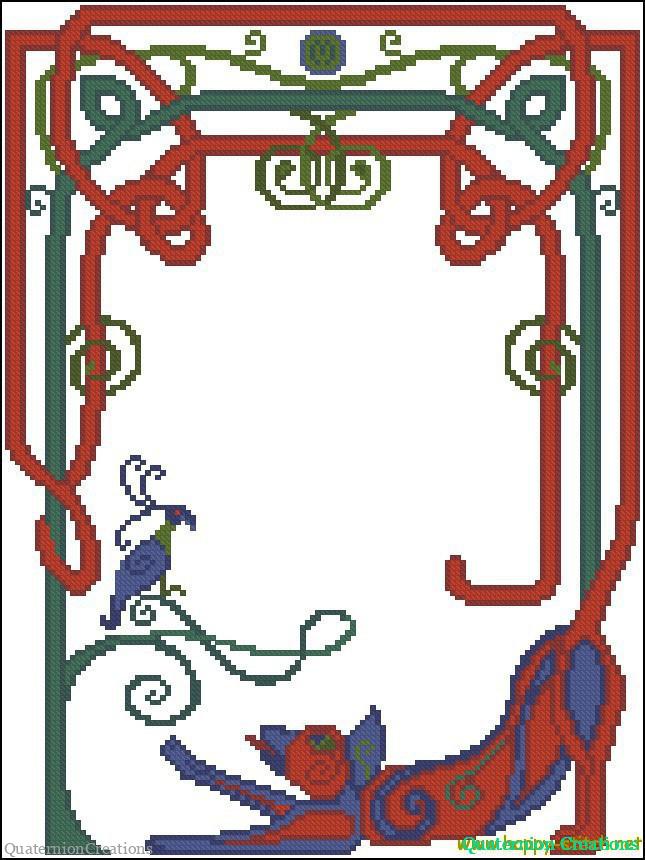 [sociallocker]! Download The Kells cat free cross stitch pattern[/sociallocker]
This pattern is quite big, but still very simple. The part in the center is empty and can be used for any text you would like to put there, from "welcome" to "Erin Go Bragh".
Liked this pattern? Pinterest repins are welcome!
PS. According to Pinterest, this is my pattern #99. Don't know what to think about this fact :)[:ru]Сегодня, после долгих размышлений, я снова решила сделать схему для вышивки на основе собственного рисунка. Я уже делала схемы из своих рисунков – это "КОТрабасист", одна из версий манэки-нэко и фэнтезийный "Остров-черепаха". И о да, это снова будет что-то с кошками – признаюсь, что питаю к ним слабость 🙂
Сегодняшняя схема, как и рисунок-основа, сильно вдохновлена потрясающими средневековыми рисунками из Келлского манускрипта. Если когда-нибудь будете в Дублине, очень рекомендую зайти в Тринити колледж и посмотреть на несколько страниц этой книги, будете впечатлены и тонкостью линий в иллюстрациях, и игройпереплетений этих линий.
Келлский кот
Размер схемы: 121*170 крестиков, 8 цветов.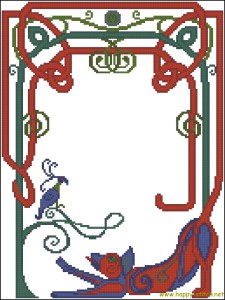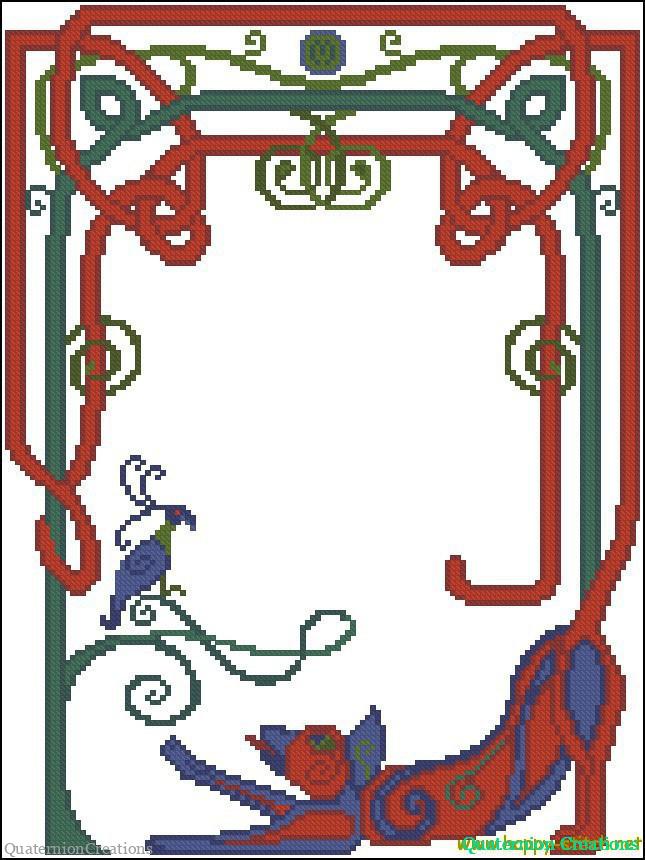 [sociallocker id="1769″]! Скачать бесплатную схему для вышивки крестом "Келлский кот"[/sociallocker]
Область посередине намеренно оставлена пустой: её можно использовать под любой текст или картинку.
Нажали на скачивание? Поделитесь ссылкой на "Радость рукоделия" с друзьями в соцсетях![:]