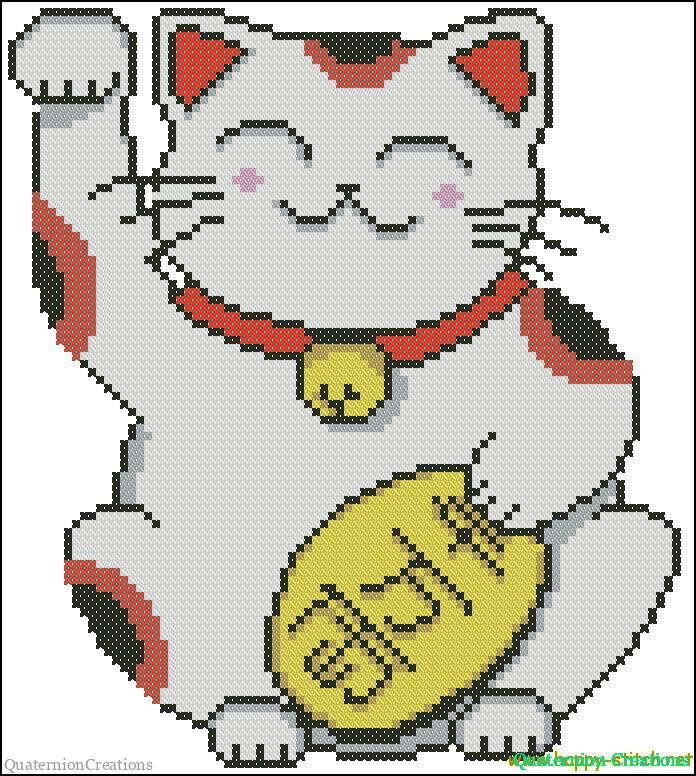 Today I made another cross stitch pattern based on my own drawing (the previous being the Turtle Island pattern). It is another chart of Japanese lucky cat maneki-neko, that is said to bring fortune and happiness, as well as a bunch of other good things 🙂 With this pattern I wish luck to all of you, and hope that it will brighten your day! 🙂
Maneki-neko cross stitch chart
Stitch count: 84 X 95 stitches, 8 colors (appr. 15 x 17 cm on #14 canvas)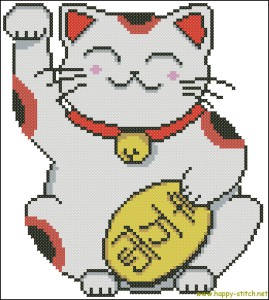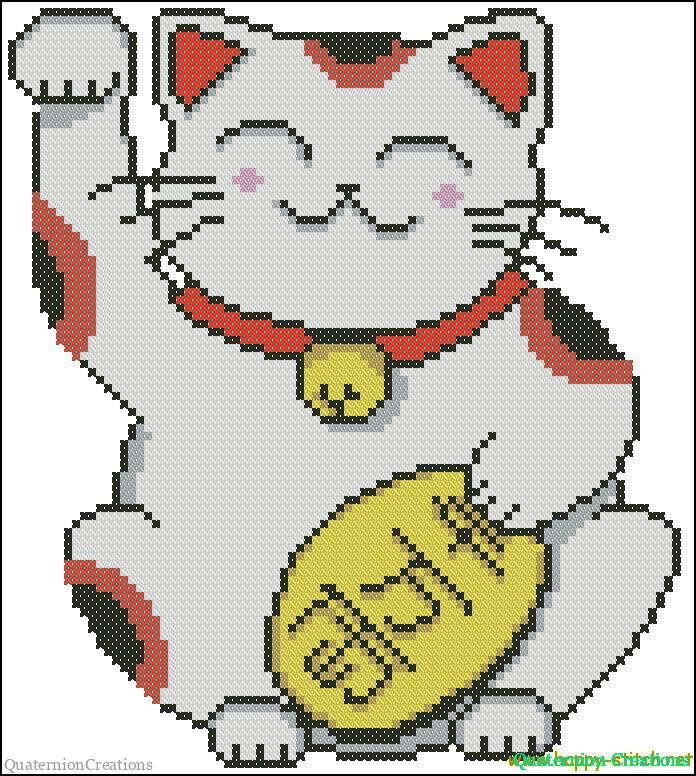 На сегодняшней схеме для вышивки изображена счастливая японская кошка "манэки-нэко" (дословно – "манящая" или "зовущая" кошка). На востоке считается, что такие кошки приманивают в дом богатство и удачу. Так что этой схемой я желаю всем вам, дорогие читатели, удачи и счастья!
Схема для вышивки "Счастливая кошка"
Размер: 84 X 95 крестиков, 8 цветов (примерно 15 x 17 см на канве #14)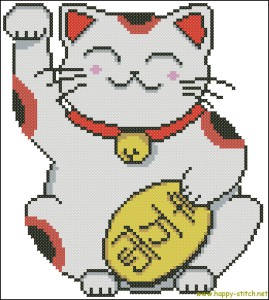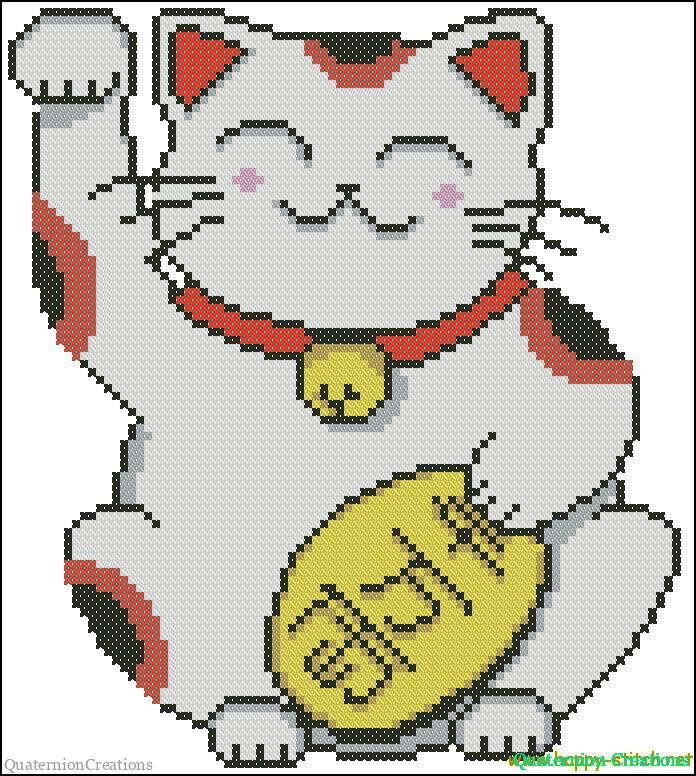 ! Download free Smiling maneki-neko cross stitch chart
Have you embroidered any of my charts? Please share on special HappyStitch coming true Pinterest board!
! Скачать бесплатно схему для вышивки "Счастливая кошка"
Исходная картинка – мой собственный рисунок, изначально сделанный в рамках мастер-класса по рисованию манэки-нэко. Кстати, это уже не первый мой рисунок, превращающийся в схему для вышивки, предыдущим был волшебно-фантазийный "Остров-черепаха").
Вы сотворили вышивку по какой-то их моих схем? Обязательно делитесь ею на специальной доске на Pinterest!