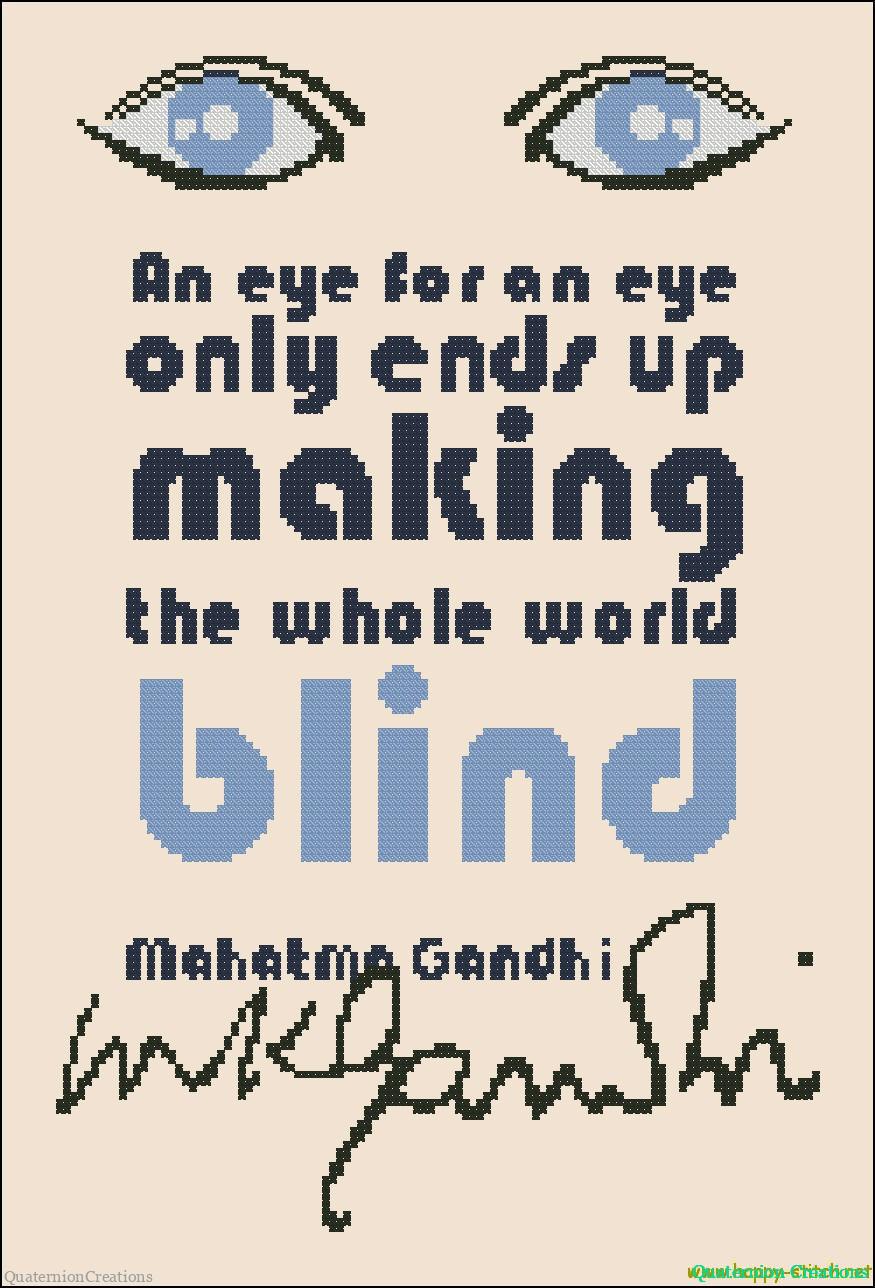 Today's free pattern is an inspiring quote by Indian leader Mahatma Gandhi,
"An eye for an eye only ends up making the whole world blind."
The design is complete with a pair of eyes and Gandhi's signature.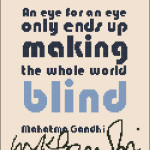 Сегодняшняя схема для вышивки – это практически готовый плакат с цитатой из индийского лидера Махатмы Ганди: "Принцип «око за око» сделает весь мир слепым". Цитата на схеме приведена на английском и дополнена настоящей подписью Ганди и изображением двух глаз.
Вы можете вышивать эту картинку в предложенных цветах: то есть, в синем, белом и черном, или выбрать другие на свой вкус. В схеме используется всего четыре цвета, так что заменить их будет совсем несложно. Красивым решением также может стать смена фона на более контрастный.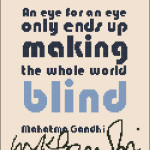 Pattern size: 109w X 168h stitches
Download An eye for an eye – Gandhi quote cross stitch pattern in PDF format
The finished project can make a great present, and the pattern itself is rather big, but should easy to stitch. I used only four different colors for that pattern: white, black and two kinds of blue. You can use the same ones, or choose other solors you may want to use.
Enjoy and remember to send me the photos of your finished works! 🙂
Размер: 109 X 168 крестиков (примерно 20 на 30 см на канве №14)
Скачать бесплатно схему для вышивки крестом "Око за око" в формате PDF.
Приятного вышивания, и помните: я всегда рада присланным вами фотографиям законченных работ! 🙂