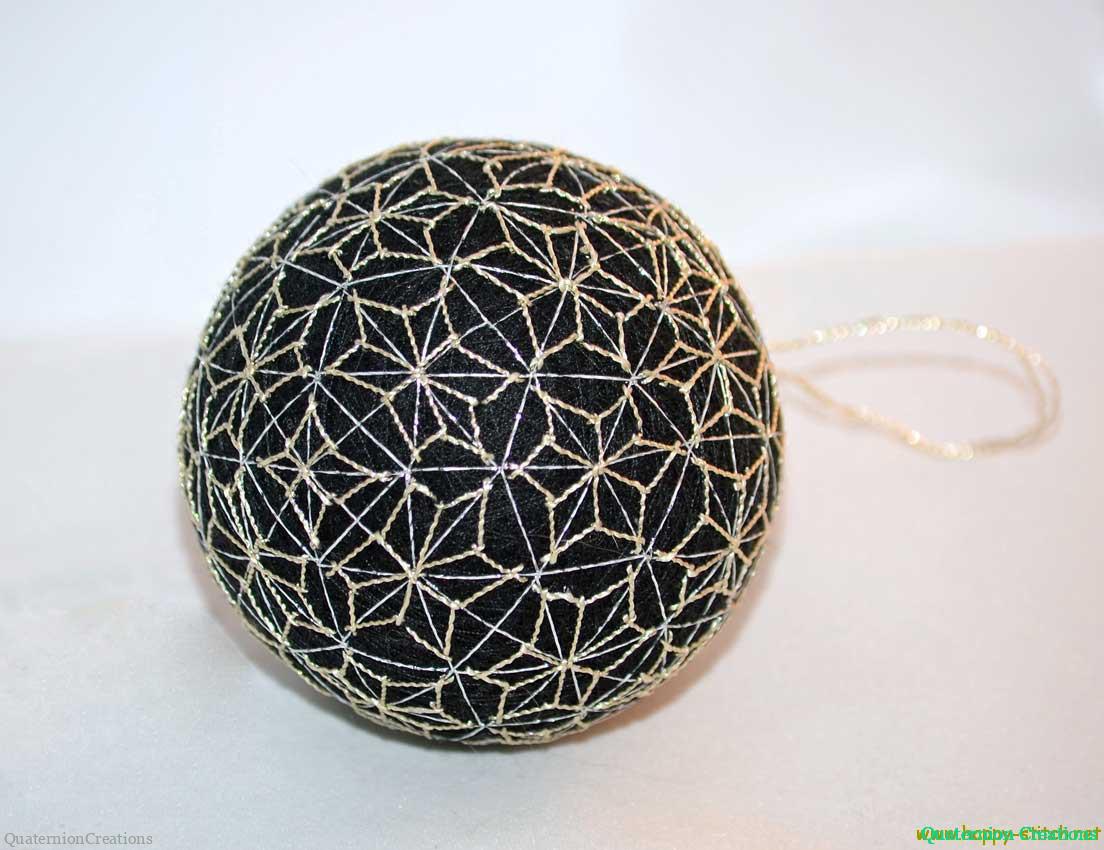 Simple black temari with lots of little golden stars. Oh, didn't these stars give me lots of work 🙂
Stitched on C8 division.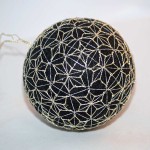 Тэмари "Звездная ночь": множество маленьких звездочек на черном фоне. Узор простой для вышивания, но требует очень много времени.
Вышито на C8.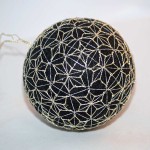 I love that temari, with the design covering evenly all it's surface.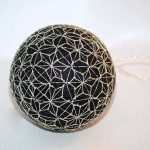 В этом шарике мне особенно нравится то, как узор равномерно покрывает всю поверхность.