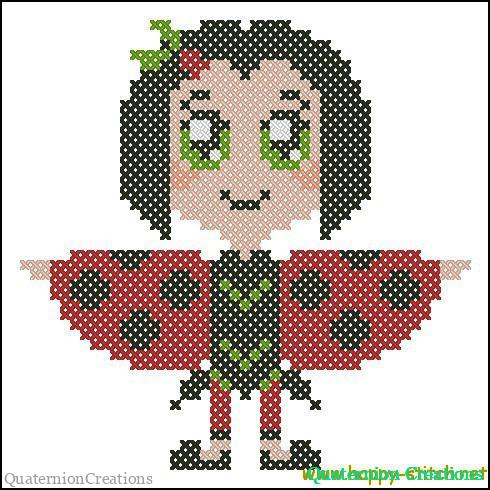 To tell you the truth, I didn't expect to make a ladybird for today's freebie. I was going to make another runis pattern, like last week, but stumbled upon this amazing felt craft image on Pinterest:

Source: https://www.flickr.com/photos/ericacatarina/7563193062/in/photostream/ via Pinterest
And here is what appeared miraculously in my Pattern Maker: a chibi kawaii-style girl in a ladybird costume. The pattern is small and extremely easy, it can be stitched by kids or beginners. It can also be used to make a postcard or on a pincushion.
Chibi ladybird girl pattern
Pattern size: 45 x 45 stitches, 6 colors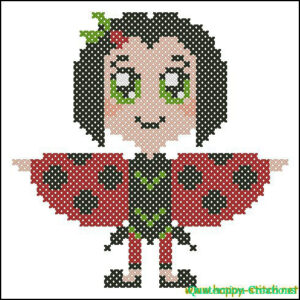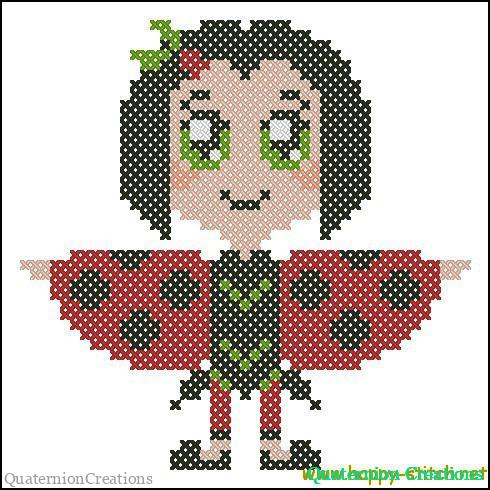 Download link inside:
! Download free Chibi ladybird cross stitch pattern (PDF)
As a non-native English speaker, I tend to get confused between ladybird and ladybug. But ladybird sound more sweet to my ear 🙂 And you may be interested to know, that in Russian ladybird is called божья коровка, which literally translates as the Lord's cow.
Enjoy your stitching!