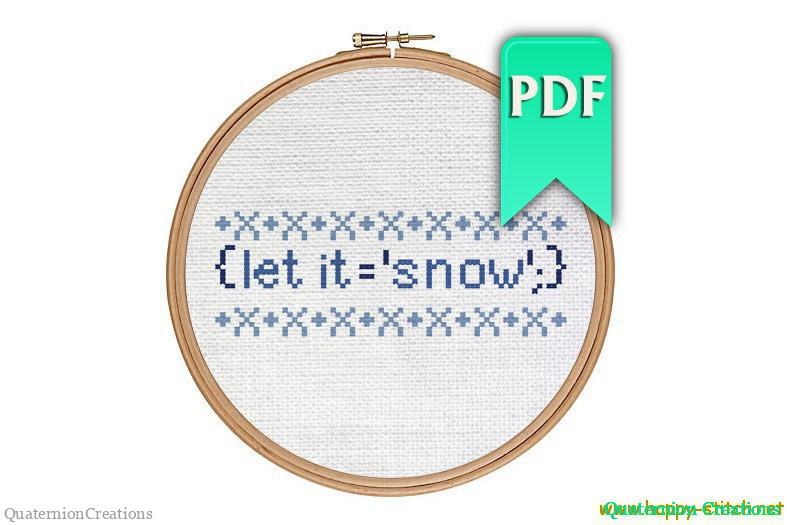 … stitch one of these two little funny patterns for the programmer in your life (even if it's yourself!).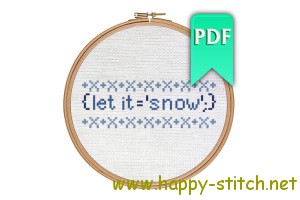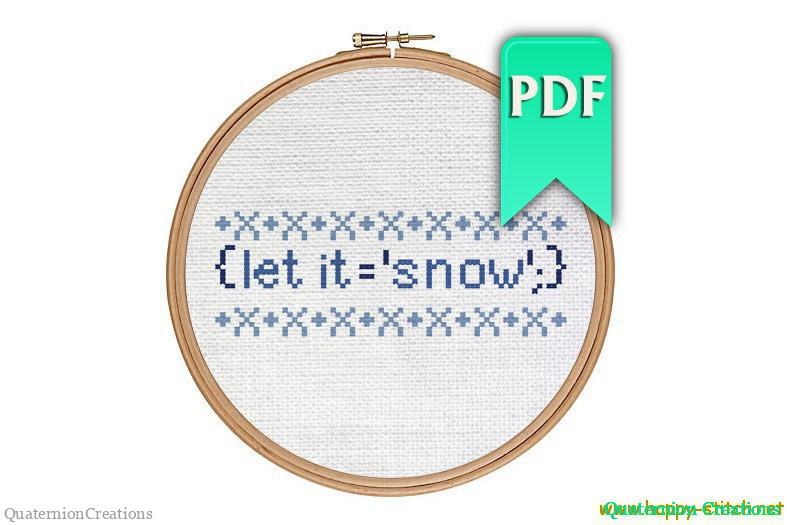 Me and my husband first visited US during the Christmas season. We rented a car and went all the way from NY via Boston and south to Key Largo. And every single day of our visit the car's radio played the very same Christmas songs… I nearly hated them after three weeks of listening 🙂 But now these songs have a nostalgic feel.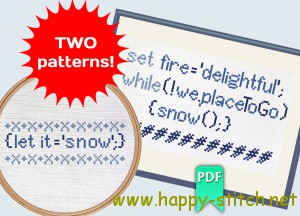 As you can see, both designs are inspired by the famous "Let it snow" song.
One is very short and can be used to make a bookmark, while the other is longer and more elaborate.
The designs can be purchased in my Etsy shop: https://www.etsy.com/listing/258543841/
Enjoy!