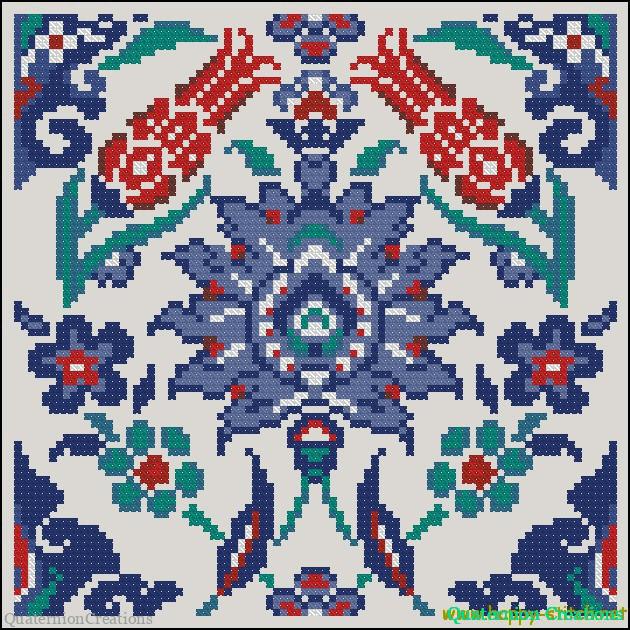 Hi there! Today's freebie is adapted from a photo of an amazingly ornamented ceramic tile in a colorful combination of blue and bright red. You can use this pattern to make an single ornament or a cushion.
Enjoy!
Eastern ornament pattern
Pattern size: 86w X 86h stitches, 9 colors
Approximate size on Aida #14: 15.60 X 15.60 cm (6.1 " x 6.1 ")
on 6 count canvas: 36.4 X 36.4 cm (14.3 " x 14.3 ")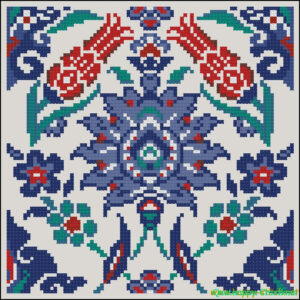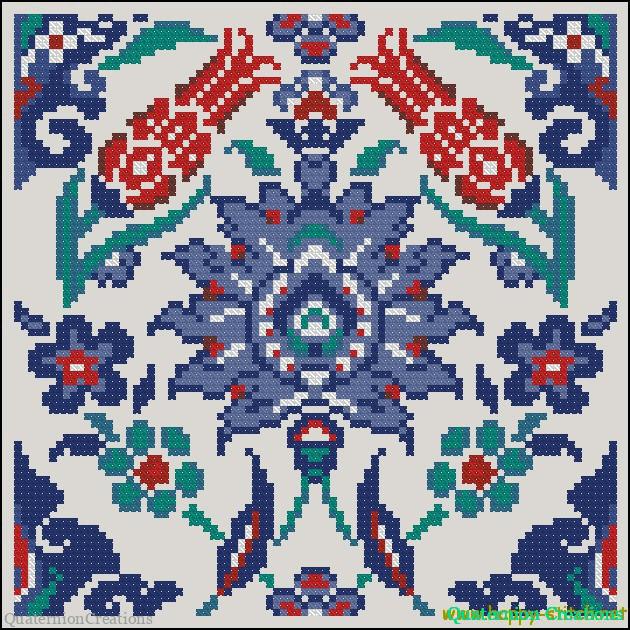 Download Eastern ornament free cross stitch pattern in PDF
For a cushion use the floss chart in PDF file as a reference and choose wool instead of DMC thread.