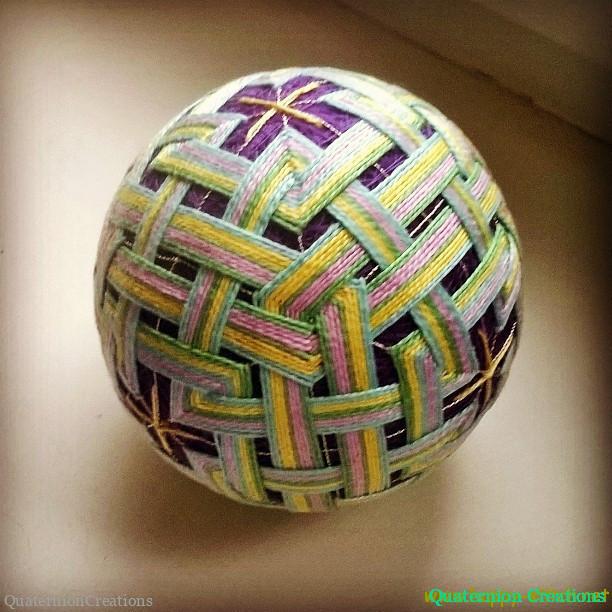 Hey everybody, I hope you haven't lost me. I'm here, though writing a bit less than usual. Here are some photos of what I have been up to in the last days.
Christmas ornament with a bullfinch on a branch of rowan
To be honest, this ornament is almost a month old. I made it for an ornament exchange on http://crossstitchforum.com/, but did not want to spoil the surprise until the recipient sees it. A couple of days ago it finally arrived to its destination, and I am free to post 🙂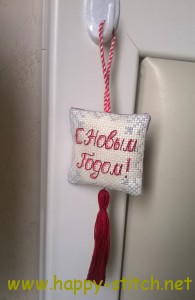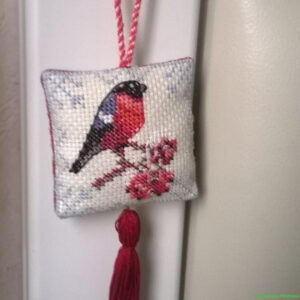 New temari balls
Two brand new temari balls, the purple one was made for fun, and the Christmas green for a charity workshop scheduled for this Saturday (the proceeds will go to people who help stray cats).