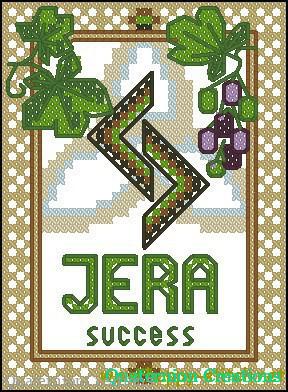 Remember, I promised to complete the whole runic series by the end of summer? I hope you don't remember that vow, because I'm seriously out of schedule with six more runes to go, and the summer is almost over. But still, as I just wrote, only six more runes to go: that means that 18 runes are adapted into patterns already, and that's a lot!
Today I made (very true to season!) Jera rune.
Jera rune cross stitch pattern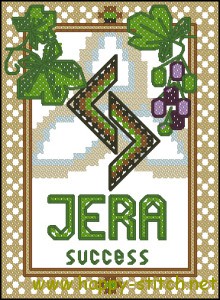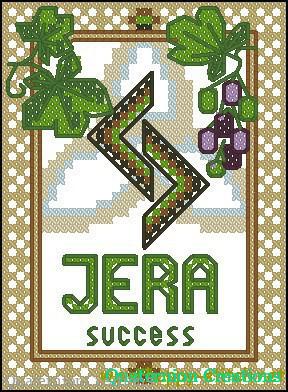 Free for a limited time only – until Jan, 2020
Jera literally means "year" and "harvest". In a more symbolic way it is a rune of success, of good and fruitful season coming to your life. It signifies a time to reap what you sow, and sometimes – a point where you should make that one last effort to reach your goal and achieve your prize. But enjoying your harvest, remember to plant seeds for the new spring: Jera teaches us future planning and time management.
With harvest comes the new year, so Jera can also be a rune for life cycles.
The tree for Jera is grape vine.
Enjoy your stitching!