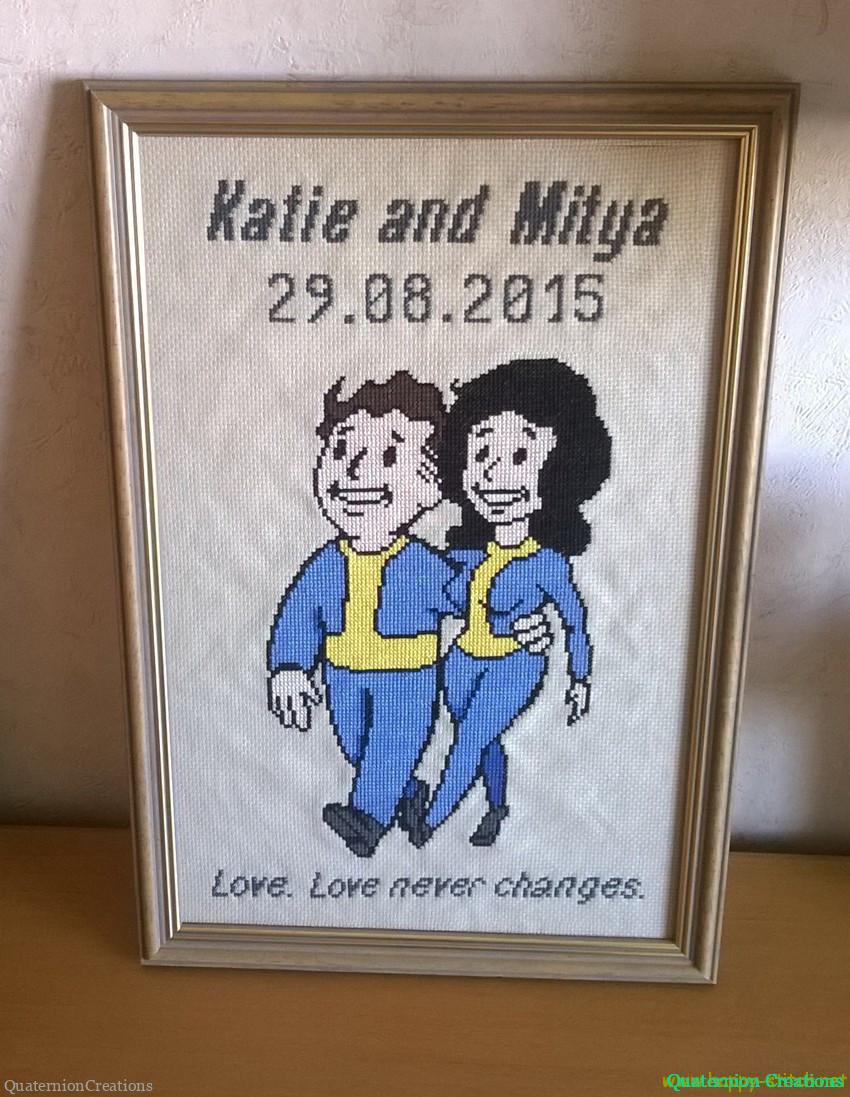 Today is the day when I can finally tell you, that I did it! The Fallout wedding project is finished, framed and ready to go to it's new owners. And right now I have some very mixed feelings about it.
But first things first, here's a photo: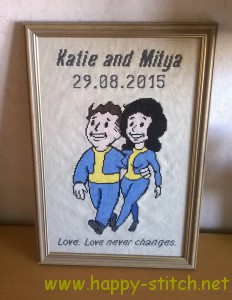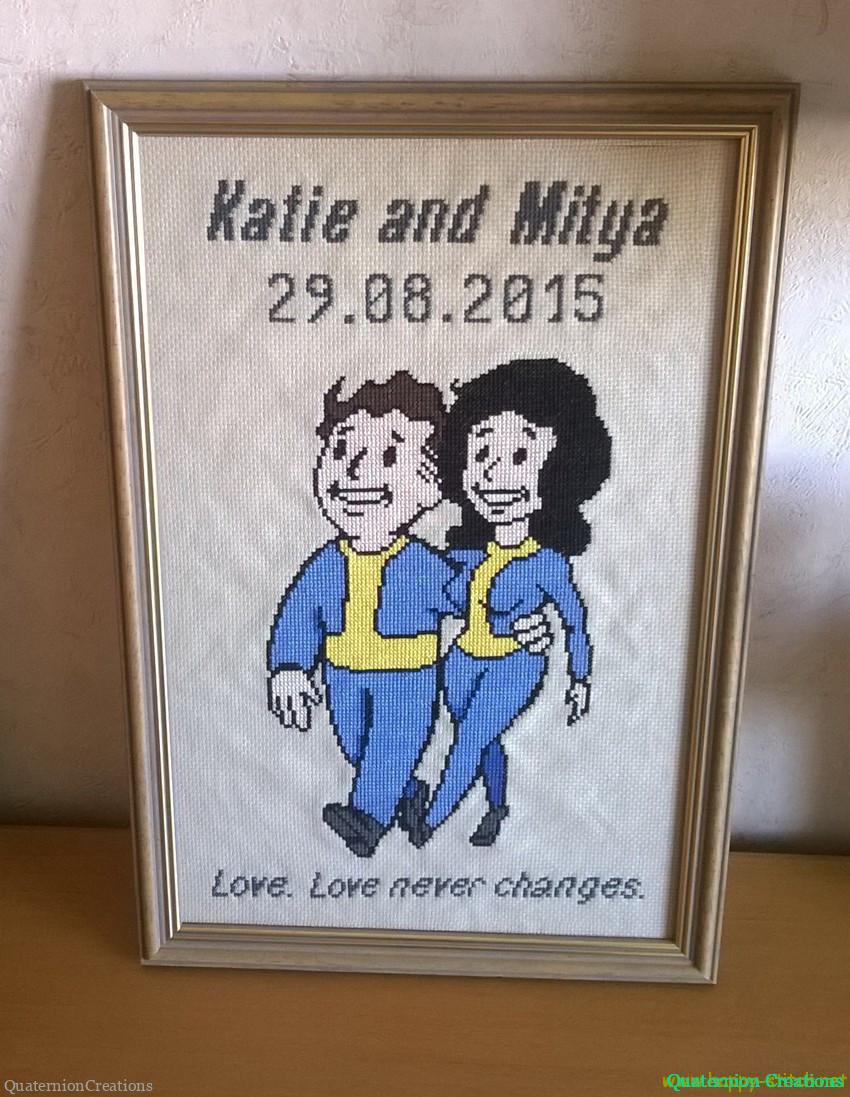 As you probably remember, I stitched this for my half-sister, who's wedding is coming up this Saturday. It is a custom project, I made the pattern, chose the canvas, stitched it and was oh-so-very proud of myself. But then I had to get it framed, and as it is a present, moreover – a wedding present – I decided that I would not do it myself and would rather pay professionals to do it properly.
I got my stitching back yesterday, and was even more happy right until I unpacked it. The first photo was tweaked a bit, and here is the original. Can you see the problem here?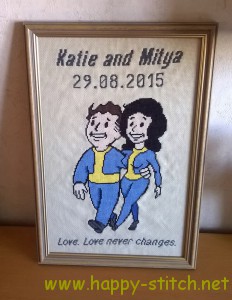 Well, my OCD surely can.
Come on, guys, you had one job! Is it really that impossible to keep straight lines straight? Trust me, it was better before framing: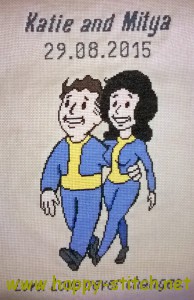 So I am worried and disappointed, and not sure what to do in the remaining three days to fix the problem.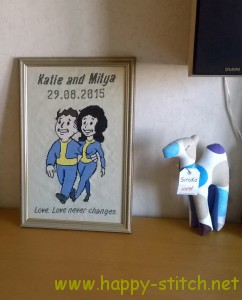 But, to look on the bright side, I still love the way the pattern looks. And I have started a new stitching already, that I will surely frame myself. Mwahaha.