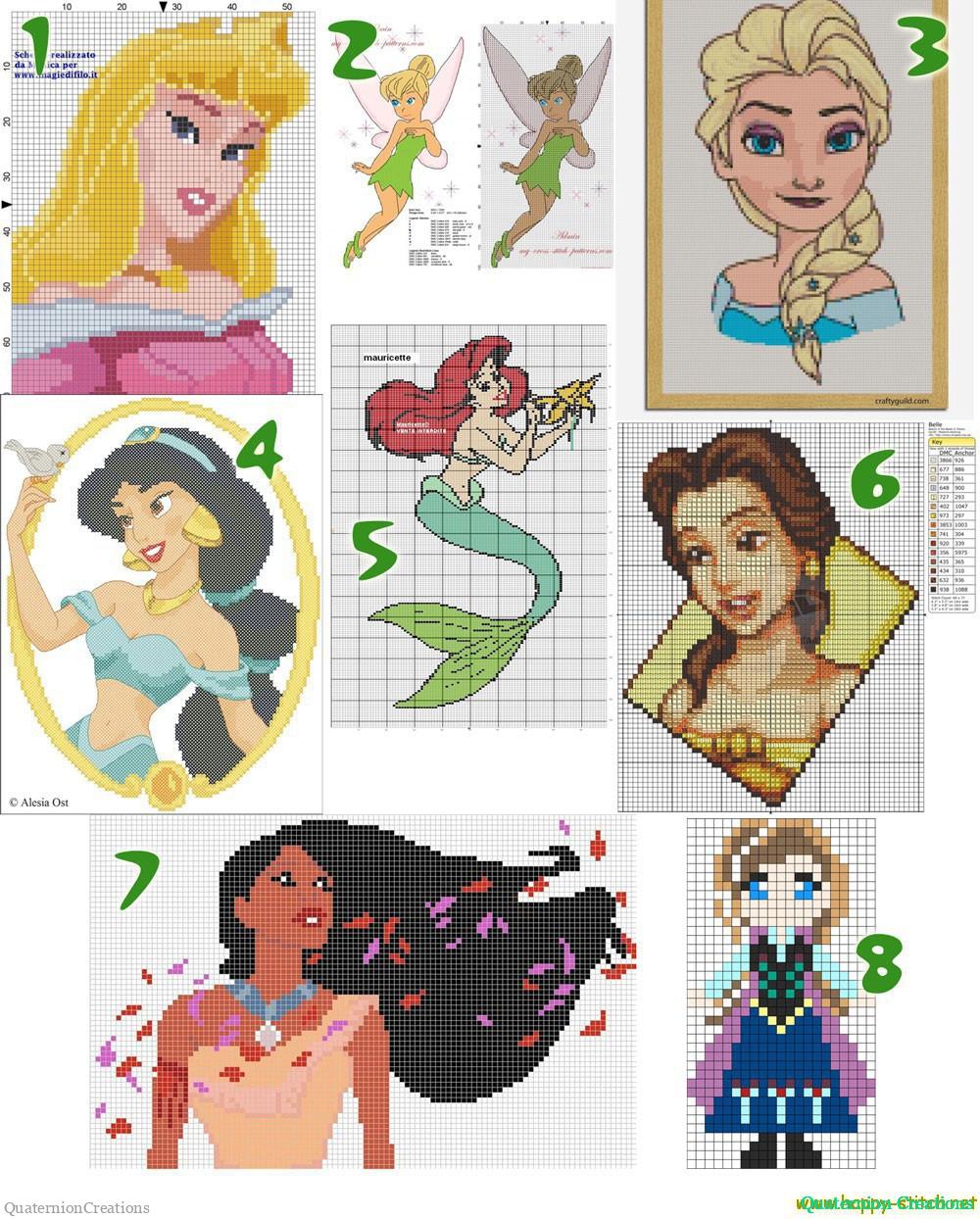 At some point of life every girl wants to become a Disney princess. Who was your favorite? I remember loving Mulan: she is so brave!
Well, it turns out, that some princesses are quite popular on Pinterest (Elsa and Anna are really trending, lots of patterns), while others are completely underrepresented. A gap I shall fill, I guess 🙂 Enjoy these beautiful free patterns with beautiful princesses.
Pick of the week: Who wants to be a Disney princess?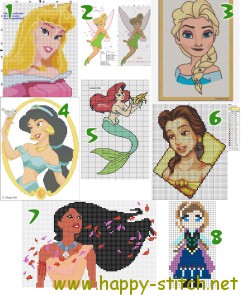 I did my best to link all the patterns back to the websites of their creators: