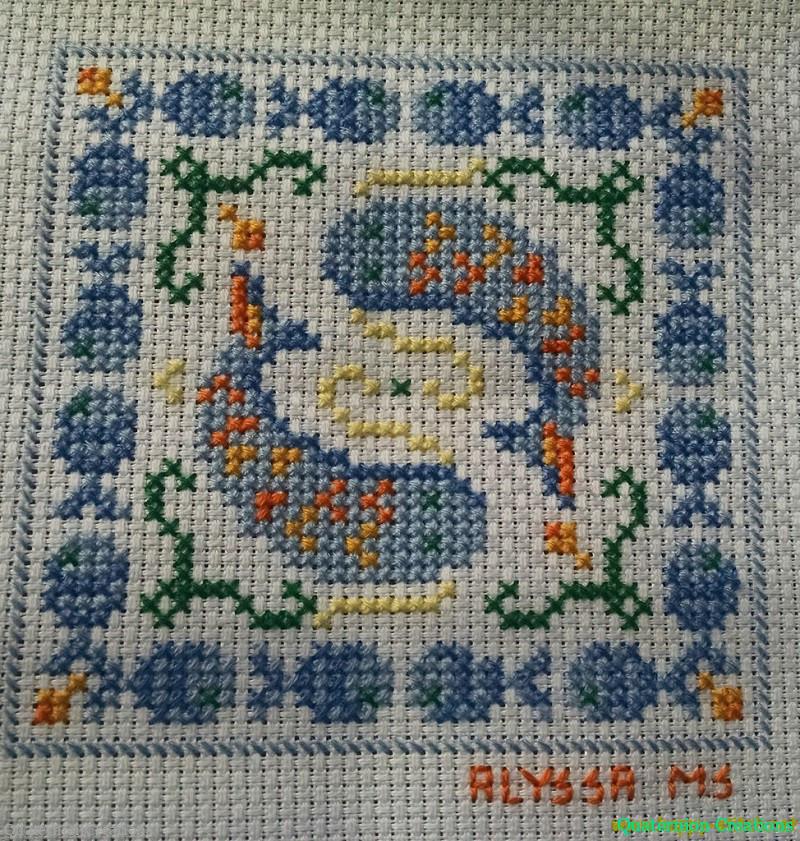 I am a slow stitcher, and to tell you the truth, I haven't stitched most of the patterns I designed. That's why it is always a pleasure to see how these virtual patterns become real projects in skilled hands. Today I want to share a picture of my Fish Pond pattern, stitched by Alyssa from Brownie's Chair.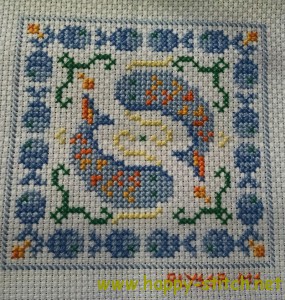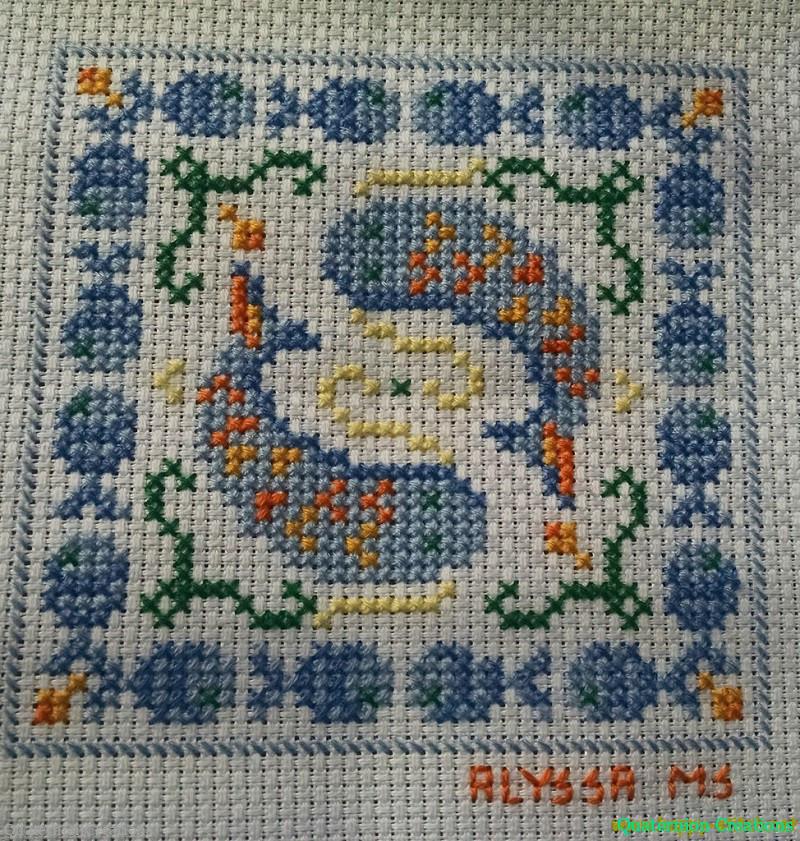 More stitchy stuff on Alyssa's blog: http://brownieschair.blogspot.com/ !
As for my own stitching, I had to stop working on Cats in the Kitchen (again!). It dawned at me that I should make something for my half-sister Katie's wedding, so I made a pattern, bought all the supplies and have been stitching like crazy to make it on time.
It started out with a grid…