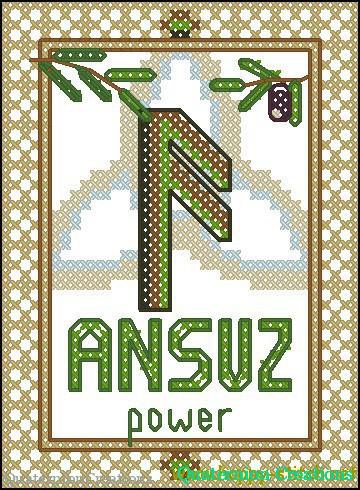 Starting the last ten uncovered previously by my patterns Nordic runes, is Ansuz – the rune of Odin, the rune of power and leadership.
Ansuz in the A of the Nordic runic alphabet, and stands for Odin, the ancestral god, who is said to give first humans the gifts of life and intelligence (this is why Ansuz is sometimes called Odin's breath). This is the rune of wisdom, that governs our abilities to put things in order and name them. And because according to many ancient myths knowing the true name of something or someone gives us power over this thing or person, Ansuz is also a rune of great power. But always remember, that with great power comes great responsibility 😉
Rune Ansuz (Odin's breath) free cross stitch pattern
Pattern size: 36w X 49h stitches, 8 colors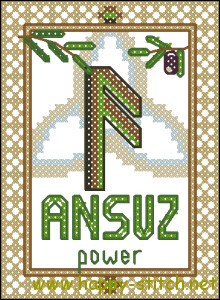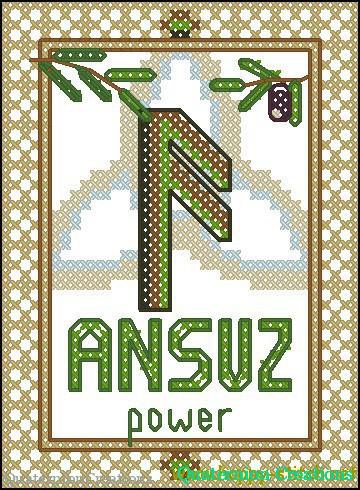 Download Rune Ansuz (Odin's breath) free cross stitch pattern by Happy Stitch.
There is one more meaning to this rune, and that is speech, words and communication: because that is that exactly what comes with the ability to give names to the world around you. As a charm of words and order, Ansuz can protect you from any kind of propaganda.
Ansuz is talisman for anyone who works with words (writers, poets) and communication. It will also be a great gift for a leader.
The tree for this pattern is an olive tree.
Enjoy!