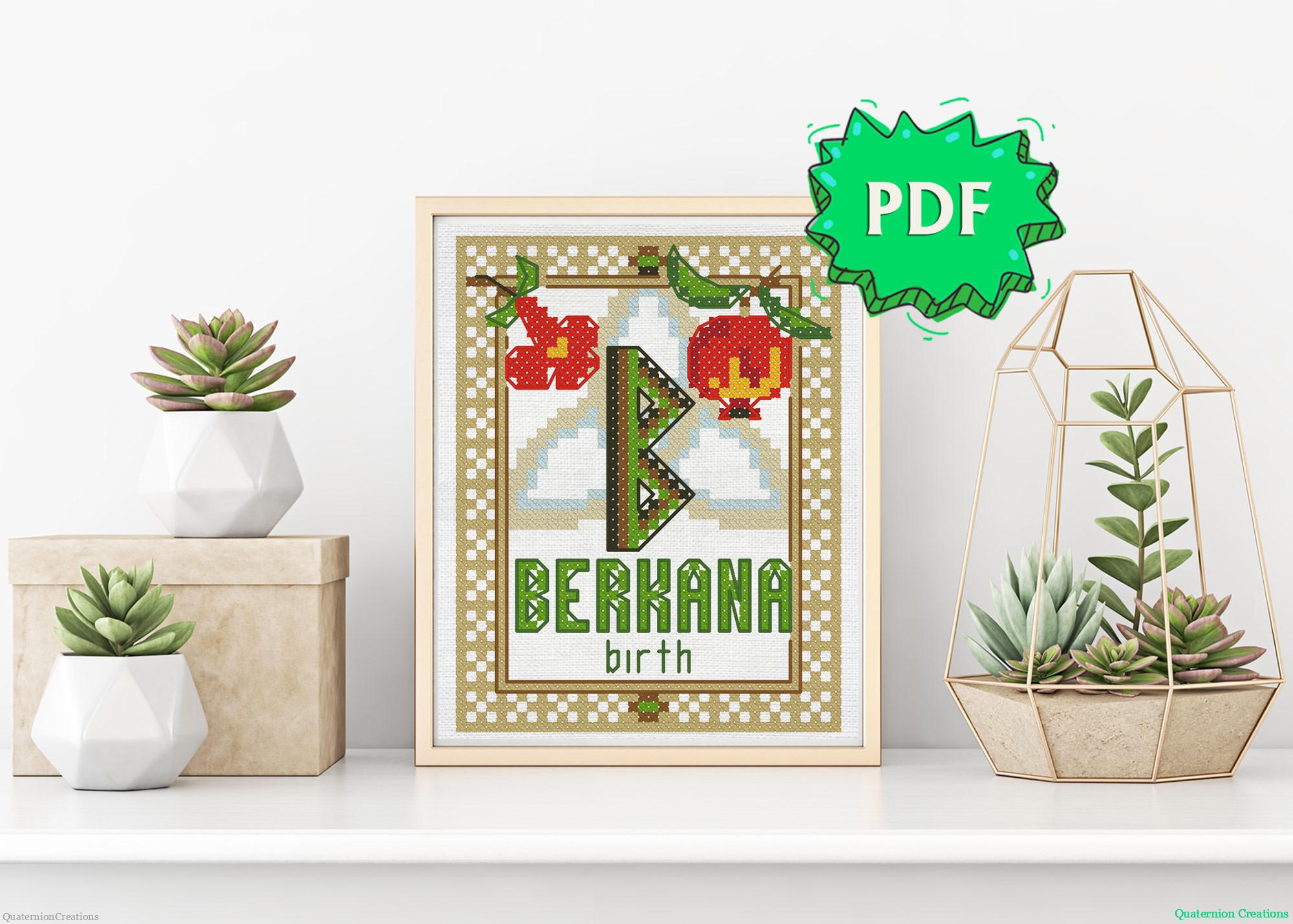 Today's rune is Berkana (sometimes spelled Berkano) – a rune of fertility, birth (rebirth) and motherhood – and rune #20 in my cross stitch runic series.
Rune Berkana free cross stitch pattern
Pattern size: 38 x 49 stitches, 10 colors
Free for a limited time only – until March 2020
Please note, that due to the longer name of the rune this pattern is two stitches wider than most of the runic patterns of the same design.
The symbolic tree for Berkana on the pattern is pomegranate.
Happy Stitching!