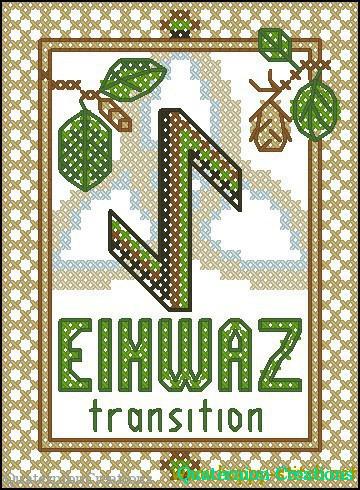 Gradually moving forward with the runic alphabet. With today's Eihwaz done, I have only three runes to go: Sowilo, Ingwaz, and Dagaz. That means that all other runes are already made and can be found in the blog archives!
Anyway, the today's rune is Eihwaz, and it can be downloaded for free!
Eihwaz rune free cross stitch pattern
Happy stitching!