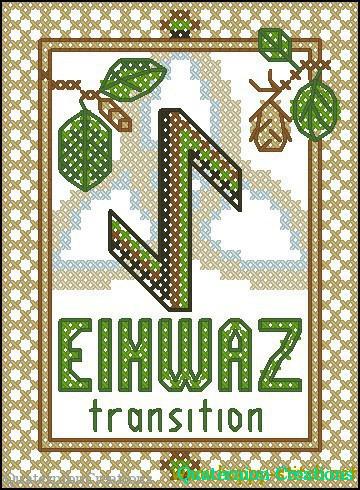 Gradually moving forward with the runic alphabet. With today's Eihwaz done, I have only three runes to go: Sowilo, Ingwaz, and Dagaz. That means that all other runes are alreasy available for download in the blog archives!
Anyway, the freebie today is Eihwaz.
Eihwaz rune free cross stitch pattern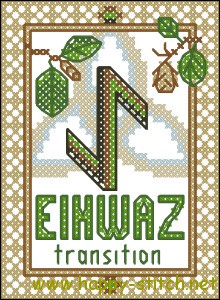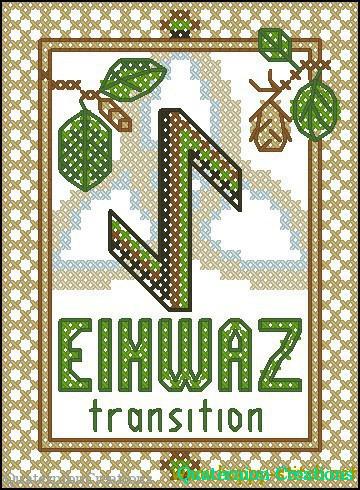 ! Download Eihwaz rune free cross stitch pattern in PDF
Eihwaz divinations: endurance, movement toward Enlightenment, protection
This rune grants spiritual vision and initiation into the wisdom of the world through the Yggdrasil (world tree).
Enjoy your stitching!