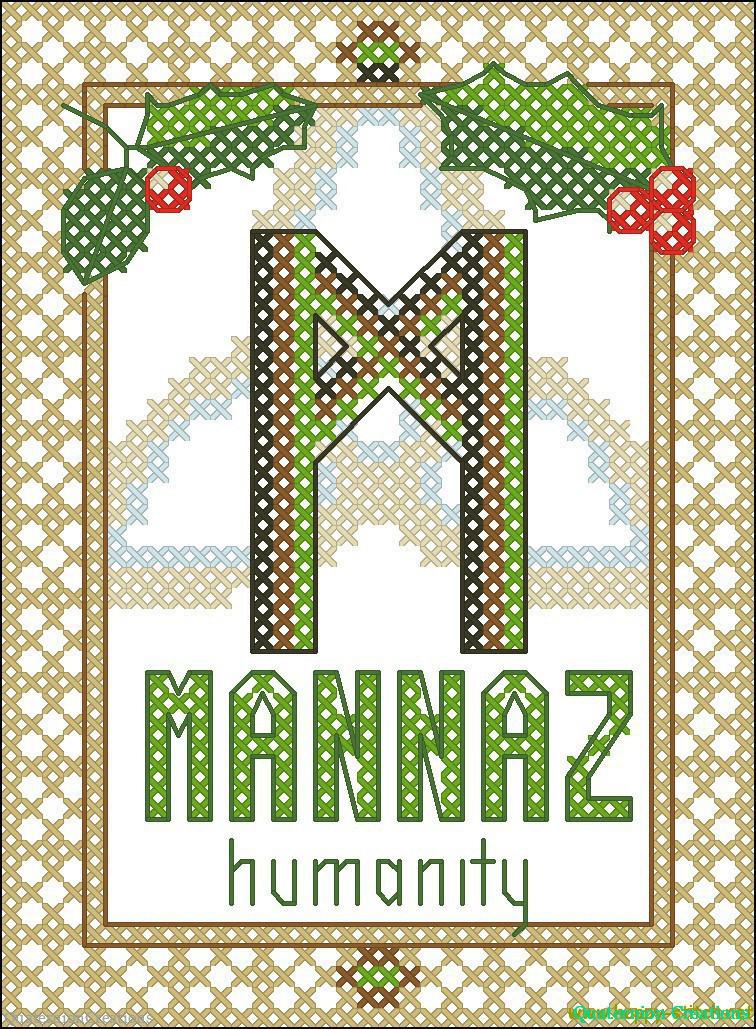 You know what? I suddenly remembered, that I promised to complete the Runic patterns series by the end of the summer. And it seems that time is running out quicklier, than I could have expected. So, for now it is fifteen runes completed and nine runes to go. 🙂
And today my wonderful runic sack presented me with the Mannaz.
Rune Mannaz (Man, Humanity) free cross stitch pattern
Pattern size: 36w X 49h stitches (and when stitched it will look something like this)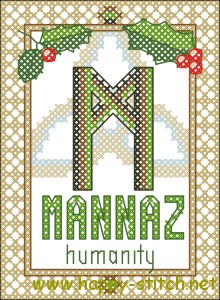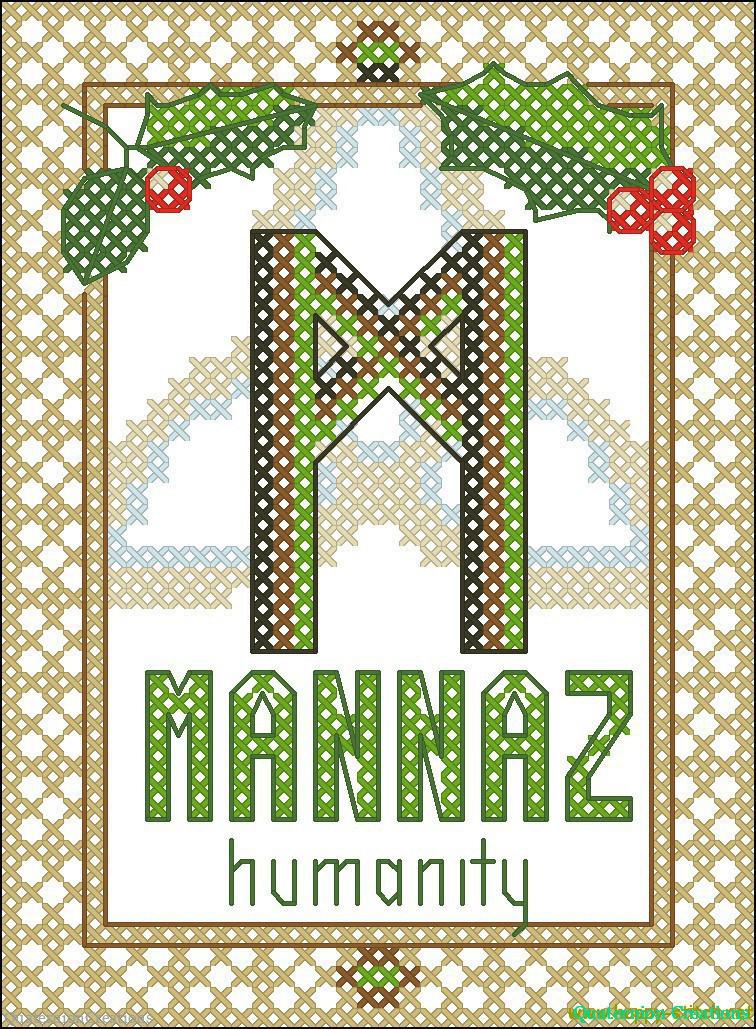 Click "More" to see the download link:
>>> Download Rune Mannaz (Man, Humanity) free cross stitch pattern in PDF.
The runic books say that the primary meaning of Mannaz is man, not as in gender, but as in human. It is a rune of reflection and defining your inner self (is that what the runes want me to do this summer, I wonder?). Mannaz also represents the human race, the shared human nature within each person. It is a rune of intelligence, self-actualization and creativity, and can be a good luck charm for exams, challenges and any other activity that requires a lot of thought.
Mannaz can also mean social order and balance.
The symbolic tree for that rune is holly.
Enjoy your stitching!