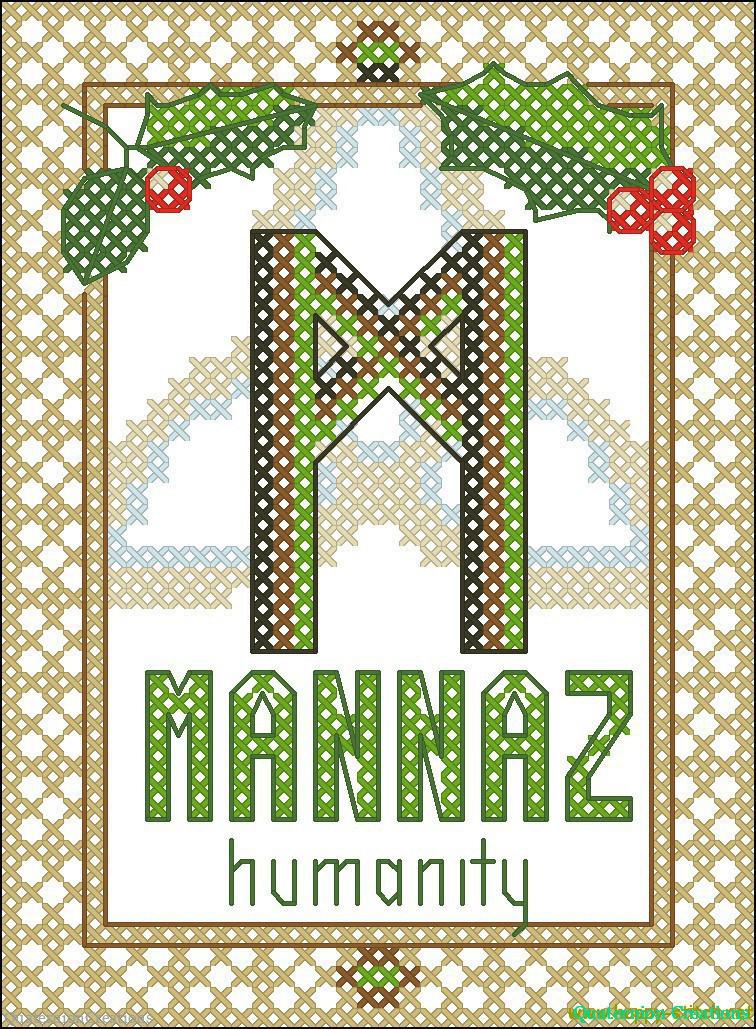 The runic books say that the primary meaning of Mannaz is man, not as in gender, but as in human. It is a rune of reflection and defining your inner self (is that what the runes want me to do this summer, I wonder?). Mannaz also represents the human race, the shared human nature within each person.
It is a rune of intelligence, self-actualization and creativity, and can be a good luck charm for exams, challenges and any other activity that requires a lot of thought.
Mannaz can also mean social order and balance.
The symbolic tree for that rune is holly. Enjoy your stitching!