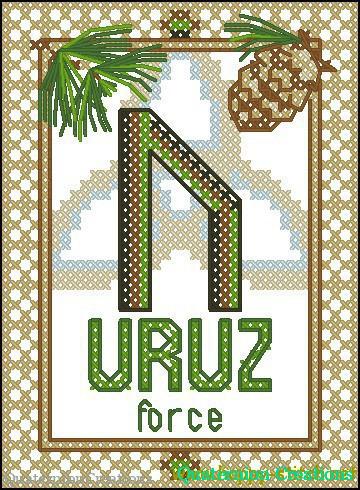 One more rune and one step closer to completing the runic series. The list of runes to adapt is getting smaller and I still have time to finish every pattern this summer, as promised 🙂
Today's rune is Uruz.
Uruz rune free cross stitch pattern
Pattern size: 36 x 49 stitches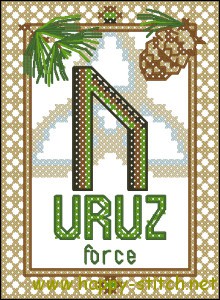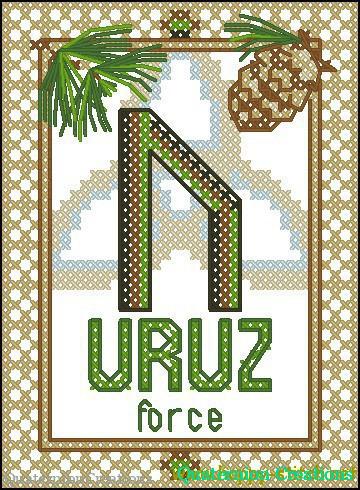 ! Download Uruz rune free cross stitch pattern by Happy Stitch

Uruz is the second rune in the Nordic alphabet after Fehu, and while Fehu stands for cattle, Uruz stands for aurochs (urus) – a wild and untamed animal. It's primary meaning therefore is force or brute strength, in the most primal and physical sort. It is a rune of determination, freedom and vigor.
Uruz will make a great charm for sportsmen and warriors of all kinds. It gives strength and potency, and is also said to be a symbol of male sexuality.
The tree on this pattern is cedar.