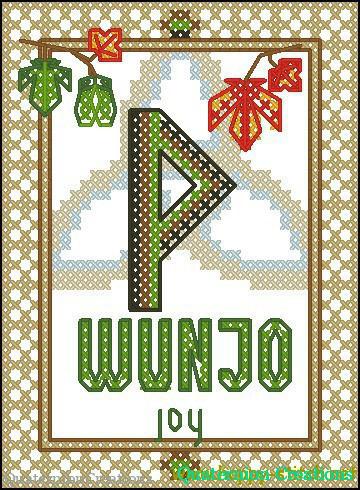 While most of the sources I check to know the meaning of runes rarely agree with each other (it is very funny how websites in English and websites in Russian write very differently about the same runes), all of these sources agree that Wunjo is the rune of happiness and joy. So I hope you will find joy in stitching it!
Rune Wunjo free cross stitch pattern
Pattern size: 36 x 49 stitches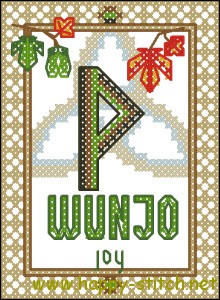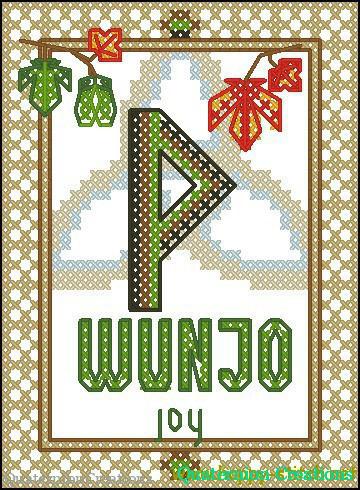 ! Download Rune Wunjo free cross stitch pattern
Wunjo is a symbol of everything going well and in perfect balance. If you happened to see it by chance, you should know that good changes are coming your way. Wunjo brings harmony and prosperity in both spiritual and physical worlds. Let happiness into your life and see how it grows!
Wunjo is a perfect good luck charm.
The tree for that rune on the pattern is a maple, just because of it's amazing and joyful colors.