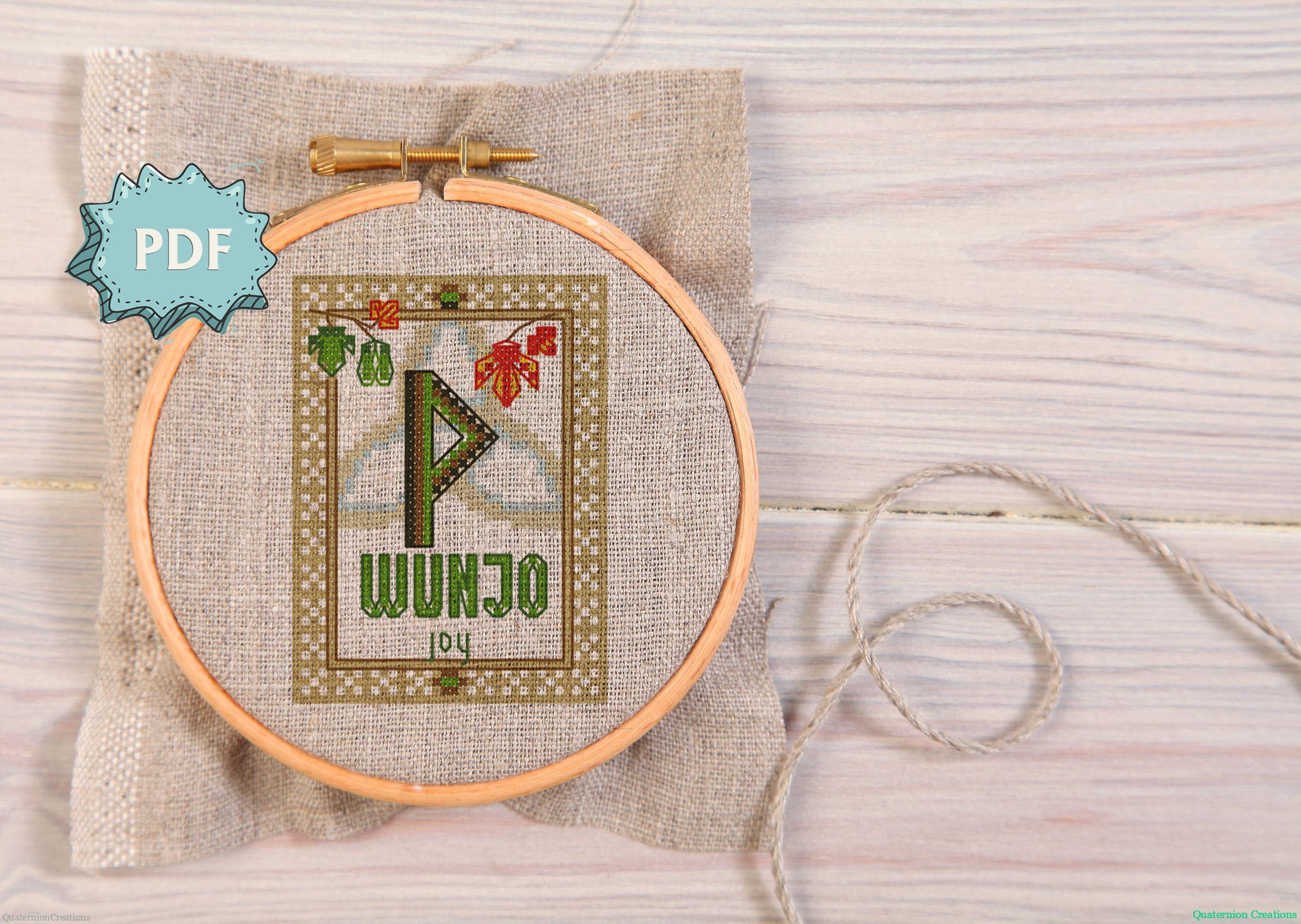 While most of the sources I check to know the meaning of runes rarely agree with each other (it is very funny how websites in English and websites in Russian write very differently about the same runes), all of these sources agree that Wunjo is the rune of happiness and joy. So I hope you will find joy in stitching it!
Rune Wunjo cross stitch pattern
Pattern size: 36 x 49 stitches
Free for a limited time only – until March 2020
Happy stitching!